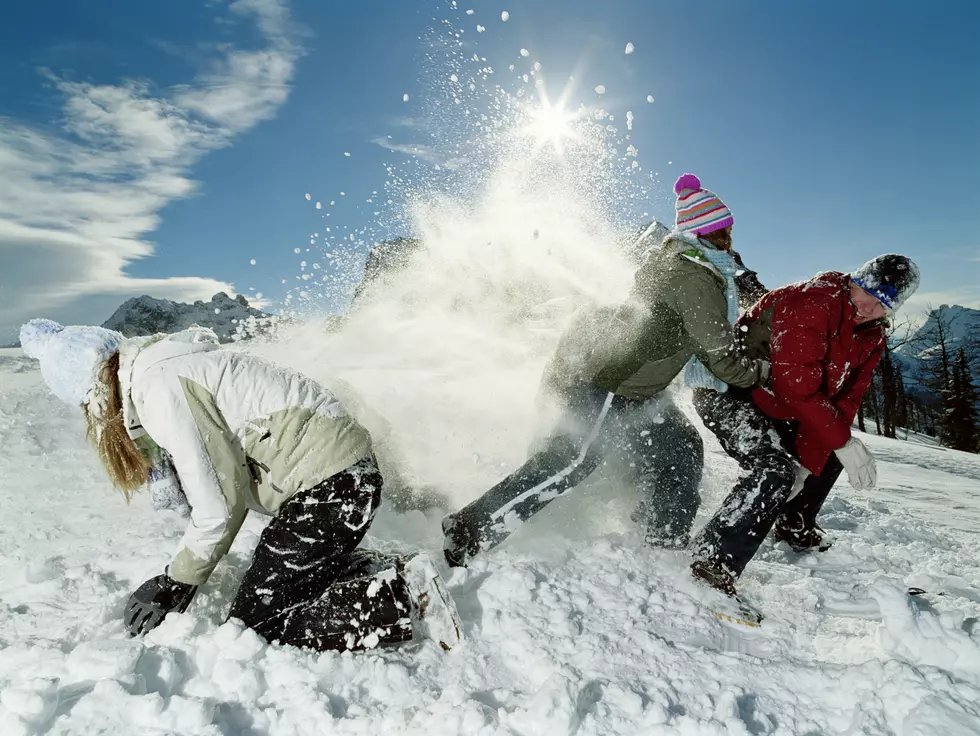 Fantastic Things To Do During Your Winter Months In Colorado
ThinkStock
It's starting to get cold outside and any time the snow is gonna fall. But that doesn't mean that your fun is over. There is so much more to do in Colorado during the winter then you think.
If you can believe it there are all kinds of winter carnivals and festivals all over the state. I chose a few that I think would be a blast.
Vail Snow Dayz is the party that starts off winter right. If you like live music and enjoy shopping and heading down the slopes, then you are going to have an amazing time. Why not start off the winter season the right way.
12 Days of Aspen is an incredibly fun time for the whole family. They have free ice skating, caroling, and Santa will even make an appearance. Finish the whole time off with fireworks for New Year's Eve.
Breckenridge ULLR Fest sounds like one of the coolest festivals there is. You get to dress up like a Viking and do Viking things. There is a parade through town and Viking winter games. This sounds like something I would do with my girls. Those of you who are single there is also a dating game. It sounds like one great time.
The Ouray Ice Festival is exactly what your thinking. A festival awesome festival of ice. This brings ice climbers from around the world to one place. They get to check out new gear for there climbing needs. Did I mention all the people that come here climb up a frozen waterfall of ice? I would go here to get a jump start on learning how to climb and meet new people.
Steamboat Springs Winter Carnival has so many events to watch or participate in, it's hard to keep track. One that I would want to see is the night jump. That just sounds like it would be a blast. There is so much to see here that you won't know what to do first.
Who said that winter has to be boring. You have so much to chose from why not do them all. Winter is the time for fun.