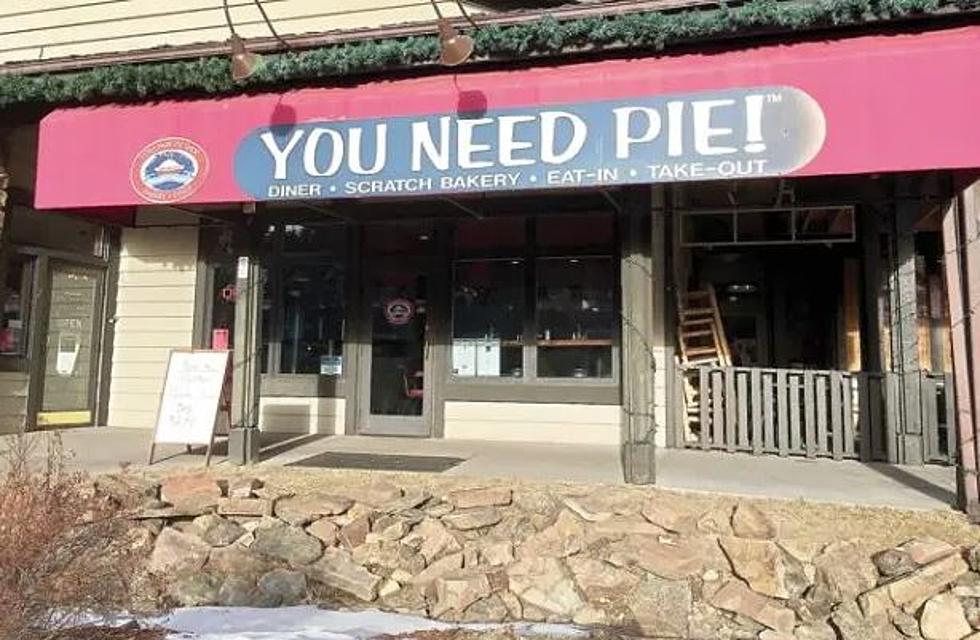 The World's Best Pie Is Apparently in Estes Park Colorado
Google Street View
Who doesn't love a yummy slice of pie? I know I do, whether it's a berry pie, pumpkin pie, or my personal favorite, pecan pie, I always have room for pie and how I lived in Northern Colorado for almost two years and haven't checked this place out yet is beyond me.
The name says it all, "You Need Pie" in Estes Park has been serving up pies for nearly 20 years along with lunch and dinner including hot and cold sandwiches, various chicken entrees, salads, meatloaf, and other down-home staples.
But let's get back to the pie. The Estes Park Pie Shop and Diner is open every day from 8 am to 8 pm serving up a whole bunch of different pies...don't believe me?
That quick little glimpse is pretty awesome but when you take your time to see just how decadent these pies are, it's almost impossible to not have your mouth start watering. (at least it is for me)
I mean c'mon, the berries and those little crumbles. Yum.
Wait...there is such a job as a pie taste tester and I didn't know about this?? Not fair.
Not only do these pies look incredibly delicious, but they are also works of art.
There's actually no way I could have this job and not gain a massive amount of weight, quickly.
Three of my favorite things in one pie...apple, caramel and pecans! I can't...I just can't.
I'm floored that I haven't tried this place yet but that's about to change soon and my next article will be that of me taste testing all pies and ending up in a food coma.
Seriously for all things pies and other yummy stuff, check out "You Need Pie" in Estes Park.
Grand Junction Restaurants That Should Be on the Food Network
Here are some of the Grand Junction restaurants that should be featured on The Food Network.
25 Denver Restaurants Highly Rated On TripAdvisor
Planning a trip down to the Mile High City and don't know where to eat? Look no further.
These are 25 of the most highly rated restaurants in Denver, CO, according to TripAdvisor.
Colorado Restaurants Featured on 'Diners, Drive-Ins and Dives'
Guy Fieri's popular Food Network television show "Diners, Drive-Ins, and Dives" features restaurants from all over the country, including
Colorado
.
Fieri has raved about several restaurants across the state, giving them exposure on a national platform.