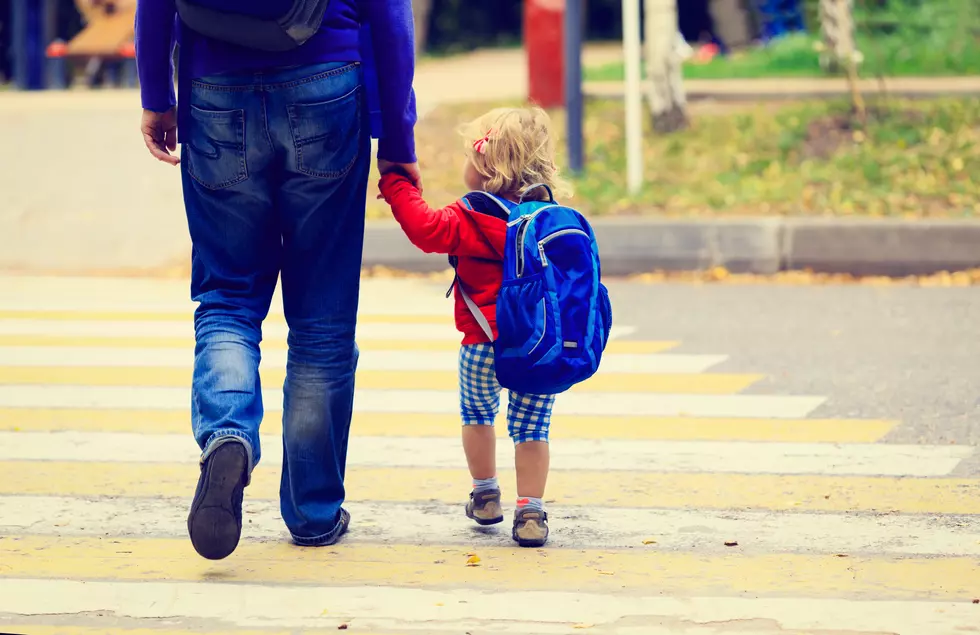 School District 51 Now Accepting Preschool Applications
Thinkstock/Getty Images
Mesa County Valley School District 51 is now accepting applications for preschool. Preschoolers must be 3 or 4 years old by August 31, 2021, to be eligible.
Time to Plan For the 2021-2022 School Year
It's time to plan ahead for the next school year. Mesa County Valley School District 51 recently posted that they're accepting preschool applications now on their Facebook.
Where to Apply For Preschool in Mesa County
You can either pick up an application from 410 Hill Avenue, which is the Hawthorn Building, or request one online here. You can also contact the Early Childhood Education Department at 970-254-5429.
You can pick up a preschool application from the Hawthorn Building Monday through Friday between 7:30 a.m. to 4:30 p.m. District 51 stated that they have preschool openings for children who turned either 3 or 4 years old by August 31, 2021.
Two Preschool Sessions Per Day
There are two preschool sessions per day, one morning session and one afternoon session. Each preschool session is three hours long and the times vary by location.
All of the District 51 Preschool Locations
There's a total of 23 different D51 preschools here in Mesa County. According to Mesa County Valley School District 51's Facebook, here's a list of all of the District 51 preschool locations:
Appleton - 2358 H Road
Broadway - 2248 Broadway
Career Center - 2935 North Avenue
Chatfield - 3188 D 1/2 Road
Clifton - 3276 F Road
Dos Rios - 265 Linden Avenue
Dual Immersion - 552 A West Main street
Fruitvale - 585 30 Road
Lincoln Orchard Mesa Cottage - 2888 B 1/2 Road
Lincoln Park Cottage - 519 18th Street
Loma - 1360 13 Road
Mesa View - 2967 B Road
Monument Ridge - 1501 K 4/10 Road
Nisley - 542 28 3/4 Road
Orchard Avenue Cottage - 2110 Elm Avenue
Pear Park - 432 30 1/4 Road
Rim Rock - 1810 J.6 Road
Rocky Mountain -3260 D 1/2 Road
Shelledy - 352 North Mesa Street
Taylor - 689 Brentwood Drive
Thunder Mountain - 3063 F 1/2 Road
Tope - 2220 North 7th Street
Wingate - 351 South Camp Road
Pluto: Meet the Colorado Cat Who Loves to Go on Adventures
Meet the Colorado cat who loves to go on adventures, including hiking, swimming, sledding, and more. Take a look at some pictures of Pluto the cat's adventures.
Why Billy Jenkins The Bossman Loves Doing Radio in Grand Junction
Meet our Director of Content and the KEKB morning show, Billy Jenkins. Here's why Billy the bossman of our radio station loves doing radio in Grand Junction.
Meet Sloan Mazur the Grand Junction Barista
Mix 104.3's Local Love this week is all about Sloan Mazur the barista