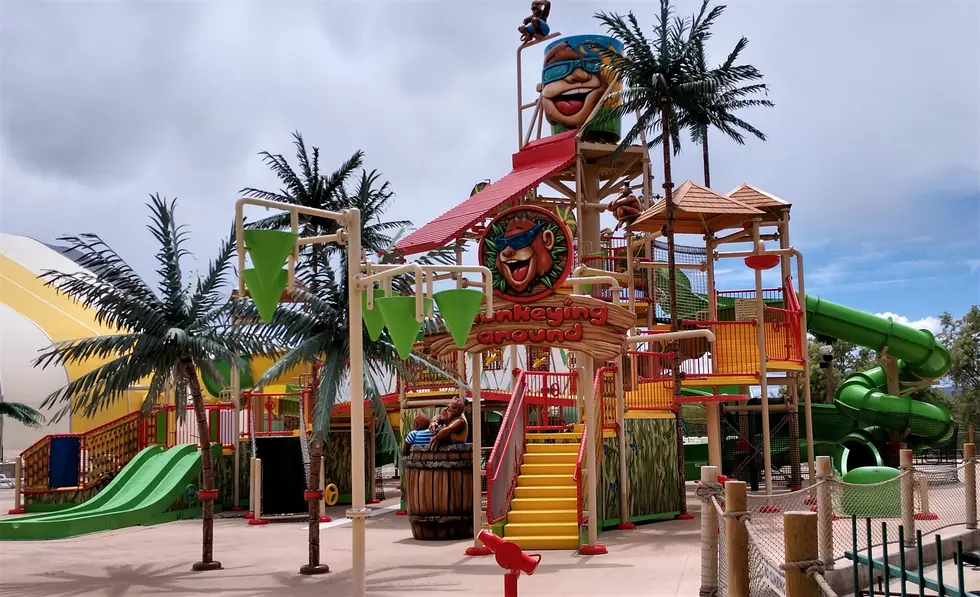 Did You Know Grand Junction Has A Water Park?
Zane Mathews
This isn't new news, but it may be news to you.
Bananas Fun Park in Grand Junction opened their Coconut Grove water park a couple of years ago, but there are plenty of people in the Grand Valley who missed the news.
If you don't have kids it would be easy to miss the news since you wouldn't likely have any little ones tugging on your leg begging you to take them to Bananas to play in the water. But, the fact is, Coconut Grove is a secret that is getting out.
The attraction features large slides, water guns, over 50 water features, over 100 jet features, spinning trays and bubbers for tots, and a 10,000-gallon tipping bucket.
Now, obviously, Coconut Grove is nothing like Denver's Water World, but it is the largest attraction of its kind between Denver and Salt Lake City.
Something new this year is season pass which you can get for $59, ($49 under 10) until the summer rates kick in.
It won't be long before the western Colorado desert sun is beating down upon us and we'll be clamoring for a way to cool off. Coconut Grove at Bananas Fun Park in Grand Junction will be one of your options.