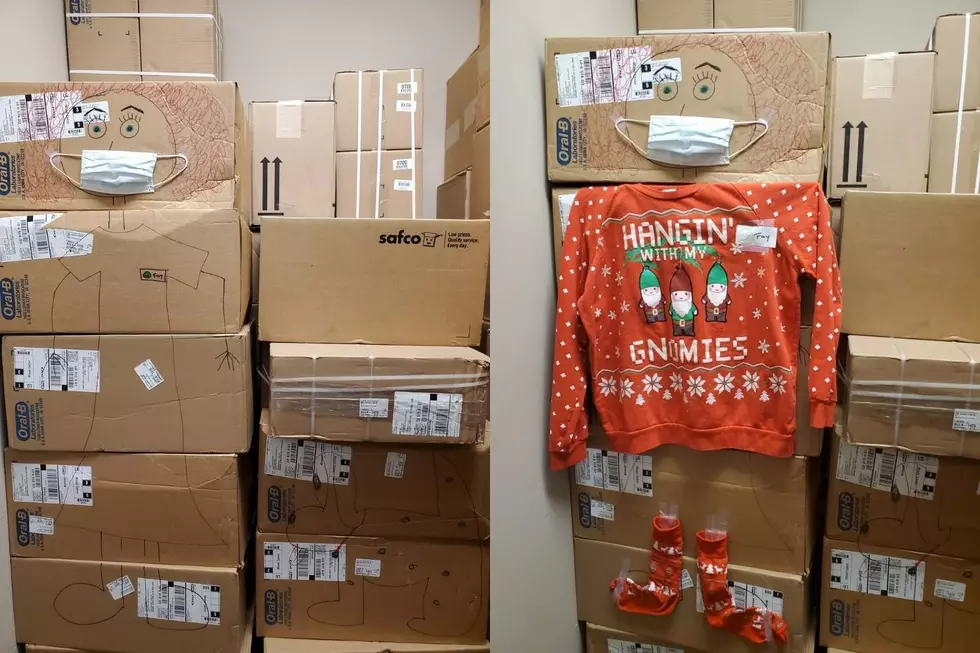 Creating Co-Workers Out of Cardboard During the COVID-19 Pandemic
Photo courtesy of Savnnah Jenkins
When I received the first picture of "Fay" from my wife Savannah I laughed it off and kept working. Then I started seeing more pictures, and more clothing (including my Christmas socks), and quickly realized my wife Savannah has now started creating coworkers out of cardboard during the pandemic.
We all handle situations differently, but it's situations like this that remind me of how much I love my wife. She works with the fantastic team at Pediatric Dental Specialists here in Grand Junction and like all medical and dental offices, they have been following all guidelines to stay open, including social distancing as much as possible which means not seeing coworkers as much as normal.
It doesn't take long for anyone to realize that Savannah is a social butterfly, she is all about having fun and enjoying time with others so I can't say I am shocked that she created "Fay".
It's hilarious to me now because when Savannah gets off work now she will now tell me about her day, and how Fay is doing. Just last night we were preparing for our next workday and this included Savannah planning on bringing in new festive clothing for Fay to wear because god forbid she wear the same Christmas Sweater two days in a row.
While the staff seems to like Fay, it will be nice to return to our previous normal in the coming months and be able to socialize with others again instead of creating cardboard co-workers and dogs that can't actually hold a conversation with you. But still, a fun way to get through an unusual and difficult time.
Enter your number to get our free mobile app
Ways to Make Someone from Grand Junction Furious