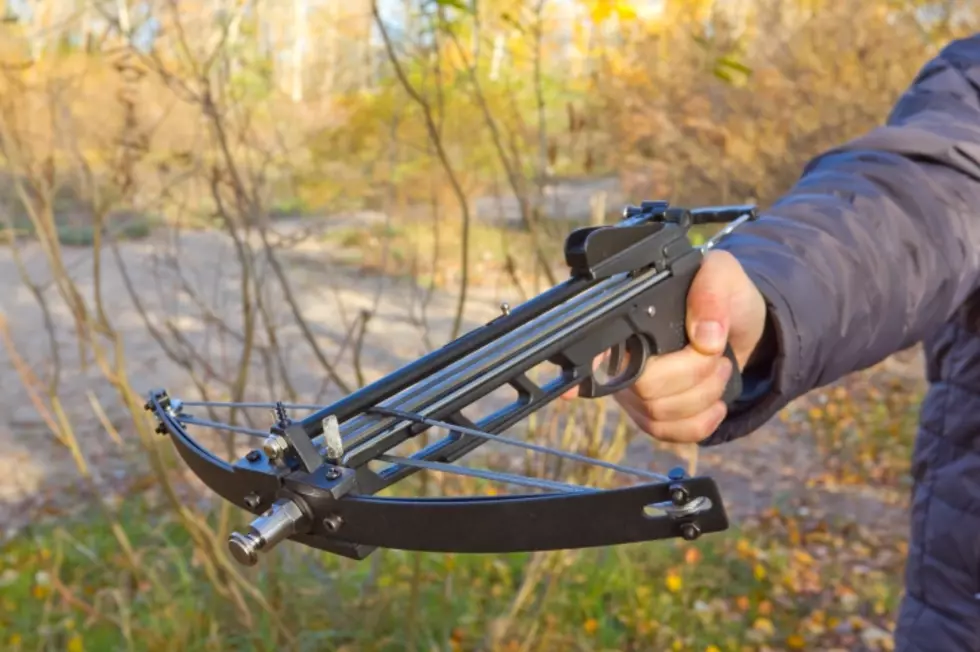 Bad Neighbor: Colorado Woman Shoots Crossbow at Her Neighbor
Getty Images/iStockphoto
Now, this is one bad neighbor. A Colorado woman shot at her neighbor with a crossbow during a dispute in Longmont.
If you thought your neighbors were bad, I bet they've never shot a crossbow at you. This is one bad neighbor. Early Friday morning (November 1) is when it all started. Knock, knock -- it's a crossbow.
A 60-year-old woman started banging on her neighbor's door, demanding her son back and yelling for someone named Russell at 1:30 a.m. Their neighbor didn't answer the door, but did she see her neighbor, Katherine Cherry, through the peephole.
Then at 3 a.m., it started again. Katherin came back to her neighbor's door, yelling again. The neighbor said 'Katherine if that is you, you better run.' She then opened the door and that's when it gets really crazy.
Katherine stuck a black crossbow through the door and fired an arrow at her neighbor. Her neighbor swung at Katherine with a hammer but isn't sure if she struck her or not. She slammed the door and thankfully, the arrow grazed her and flew down the hallway. (Which was witnessed by a person in her apartment.) The victim then called 911.
So the next time your neighbors are annoying you just think -- at least they're not banging on your door in the middle of the night and trying to shoot you with a crossbow.