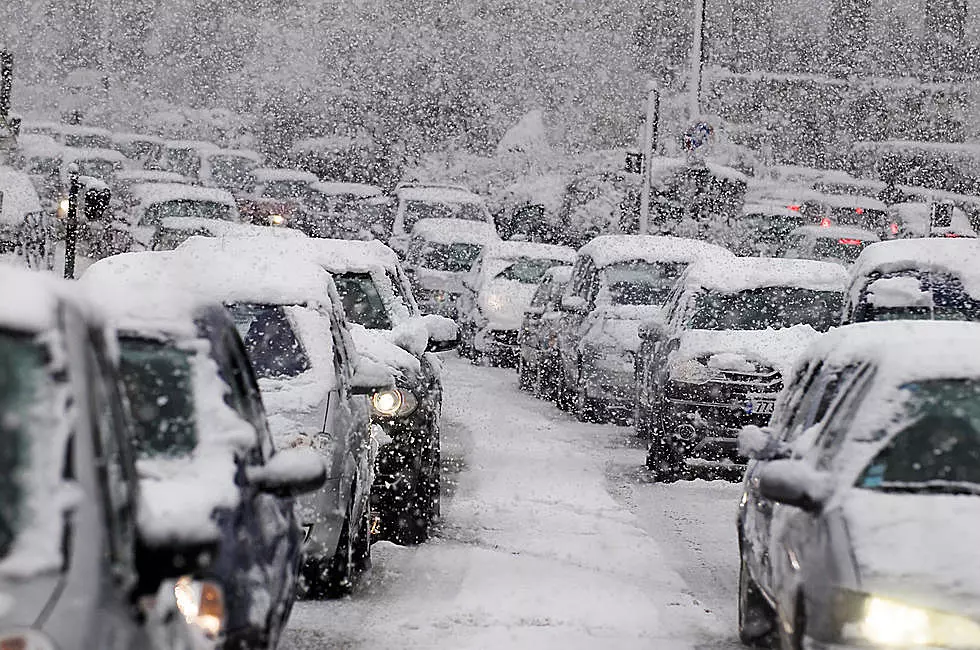 Colorado State Patrol Wants You to Take Half Day Today
Getty Images
Or, just stay home from work (yay). Once again, can we get that in writing for our bosses? #bombcyclone2
'We strongly encourage employers to consider either fully canceling work today, or at least allow employees a half day and to go home by noon. The fewer vehicles on the road during bad weather, the better, ' Colorado State Patrol said.
CDOT also warned drivers to stay off the roads.
'Blizzard conditions are expected along the I-25 corridor and east of I-25 where wind gusts are forecasted to be 45-65 mph,' CDOT said in a press release.
I-25 between Denver and Wyoming is expected to have slush, snow, and ice.