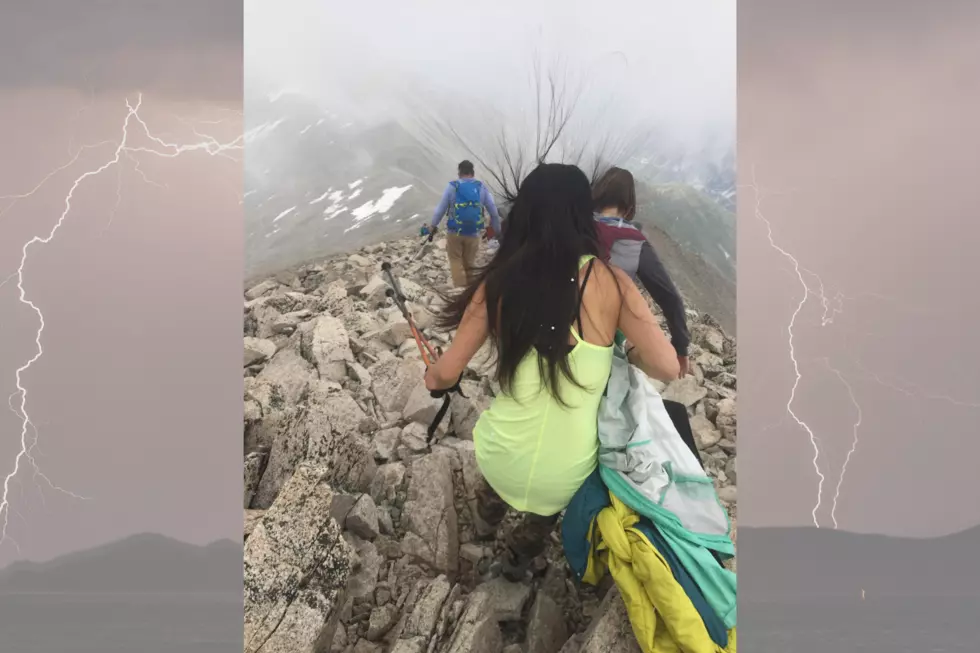 Colorado Hikers Run From Lightning Storm While Hiking 14er
Colorado Parks & Wildlife / Thinkstock
Colorado hikers ran for their lives while hiking 14er Mount Princeton this weekend. The hikers ran from the lightning storm while their hair stood straight up.
This past weekend on Saturday (July 6) hikers were forced to run for their lives. While over 30 people were hiking Mt. Princeton, one hiker, Ally Ondecheck, felt a sharp pain on her toe. It hurt, so much so that she screamed.
Then, other hikers yelled to her 'your hair, static!' -- her hair was standing straight up. This is when the hikers knew they had to get out of there.
Ally said the whole time they were descending, which took about 30 minutes, they could feel the static the entire time.
According to Chris Tomer from KDVR, certain 14ers block your view of what kind of weather is headed your way. This makes it difficult to prepare for what might be coming. Chris also added that it doesn't take a full-on lightning storm to generate electricity.