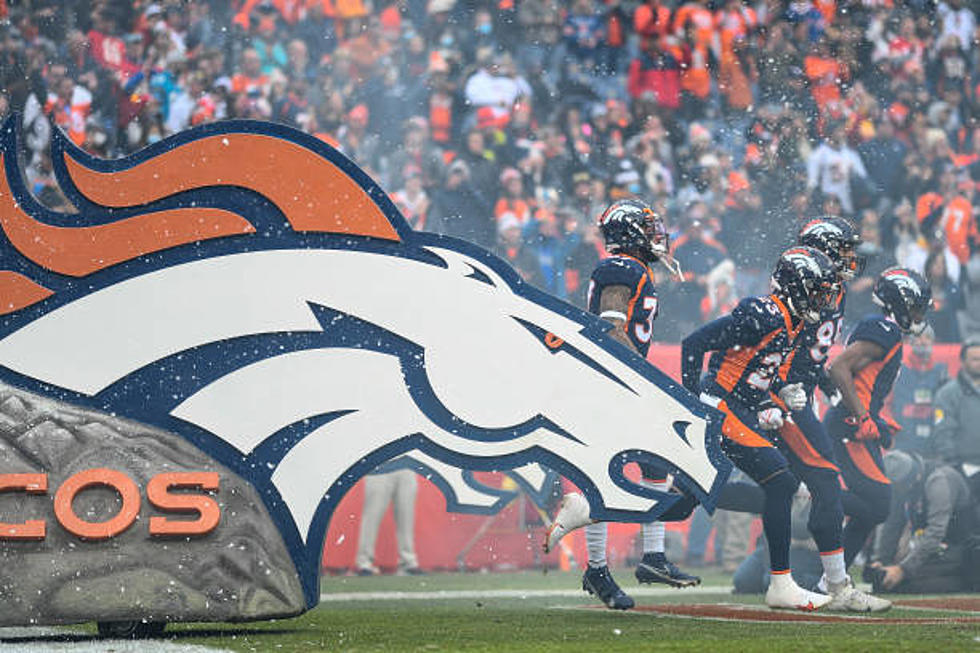 Why Did a Colorado Football Stadium Land on America's Most Dangerous List?
Getty Images
I'm just as shocked as you are. Empower Field at Mile High, home of the Denver Broncos, recently spent a whopping $100 million on renovations. How in the world could it be America's most dangerous stadium?
Broncos fans aren't like Raiders fans. Don't be scared to get beat up during a game. However, there is one major concern for football fans and concertgoers.
It's Not the Team or the Stadium: It's the Area
Sportsbook Review unveiled a new ranking, and they took a look at the safest and most dangerous stadiums across the NFL. Empower Field at Mile High was ranked the most dangerous NFL stadium.
This was determined by the zip code Mile High is located in, which is 80204. Sportsbook review says that there are 70 crimes per 1,000 residents in 80204. Additionally, there are 60.32 property crimes per 1,000 residents.
These rates are higher than any NFL stadium.
Crimes Are Around the Area, Not Inside the Stadium
I want to emphasize that these are not crimes that occur inside Broncos games. These crimes happen around the stadium, and if you attend a Denver Broncos game, you aren't likely to see any crime occur.
This survey also took a look at fans witnessing crimes and fans becoming a victim of a crime. Empower Field at Mile High did not even rank in the top five for these categories.
Top 5 Most Dangerous NFL Stadiums Based on Local Crime
5 - Arrowhead Stadium - Kansas City Chiefs
4 - U.S. Bank Stadium - Minnesota Vikings
3 - Ford Field - Detroit Lions
2 - Lumen Field - Seattle Seahawks
1 - Empower Field at Mile High - Denver Broncos
What Is Colorado's Unwritten Rule For Being A Denver Broncos Fan?
Football season is right around the corner, and Broncos Country is getting ready to get rowdy at Mile-High Stadium once again this fall. If you are new to Colorado you may want to become familiar with the unwritten rules of being a Bronco fan before you buy your first orange foam finger. Keep scrolling to learn some tips about being a true Broncos fan.
Gallery Credit: Wesley Adams
Scroll Through a Pictorial History of the Denver Broncos
The Denver Broncos have one of the most successful franchises in the NFL. Eight Super Bowl appearances, 15 division titles, 21 playoff appearances, and three championships. But, as every fan knows, the road is never easy and with every victory, there are plenty of heartaches and disappointments. All the memorable moments and players are too many to mention here, but, take a look back at some of the highlights and heartaches of the past 60+ years.
The Good, The Great, The Ugly — The 19 Head Coaches of the Denver Broncos
On February 6, 2023, Sean Payton became the 19th Head Coach of the Denver Broncos. Here's a look at all of those coaches, and how they did.
Gallery Credit: Dave Jensen