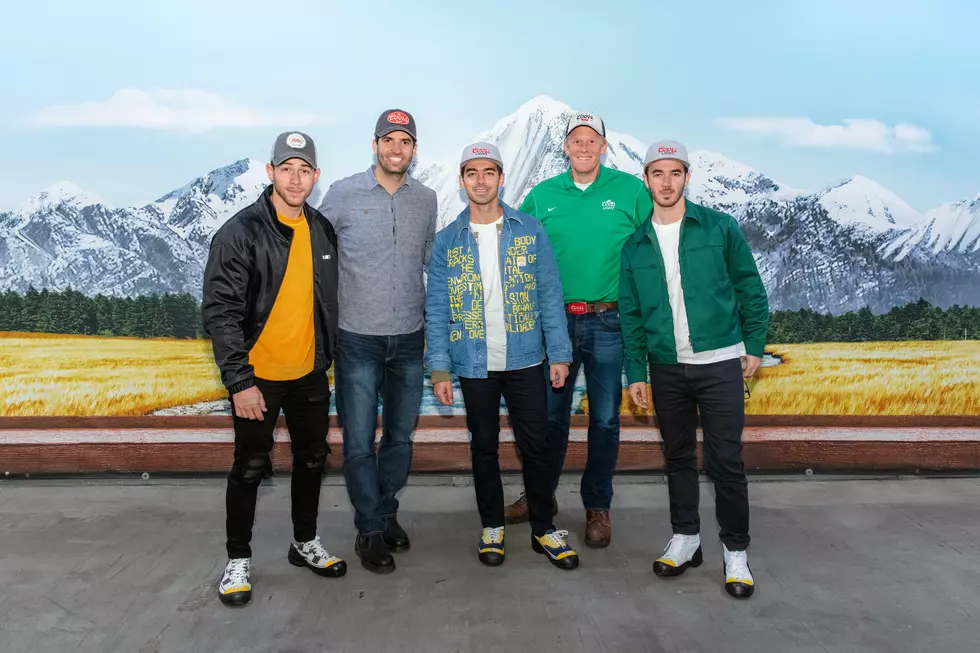 Colorado Brewery Releases Jonas Brothers Beer
Coors
Ok, this is a noggin-scratcher for sure. Apparently, the Jonas Brothers are big fans of, are you ready? Coors Light. In fact, Joe Jonas is such a big fan that he requested the Colorado staple to be served at his wedding.
Now, I'm sure there are other notable musicians that are fans of the beer, but the Golden, Colorado brewery actually thought that it was a good idea to release special edition bottles with the pop trio's faces on the label.
The label features Coors Light's signature mountains that turn blue when the beer is cold, with the Jo-Bros' faces in the geography a la Mount Rushmore. They are even depicted wearing sunglasses that also turn blue.
Bands such as Metallica, Iron Maiden and Sublime have also released signature beers, but this one seems a little off. I mean, aren't the majority of Jonas Brothers fans, like, teenage girls? Plus, how many of the brand's manly cowboy drinkers are going to favor their favorite light beer with the teen idols' faces on the bottle?
Despite the Coors brewery being located in Colorado, the beer is only available in Boston, Philadelphia, Chicago, Nashville, and Tampa. However, the brothers did visit the Golden brewery to be present on the ground floor while the beer was being made.