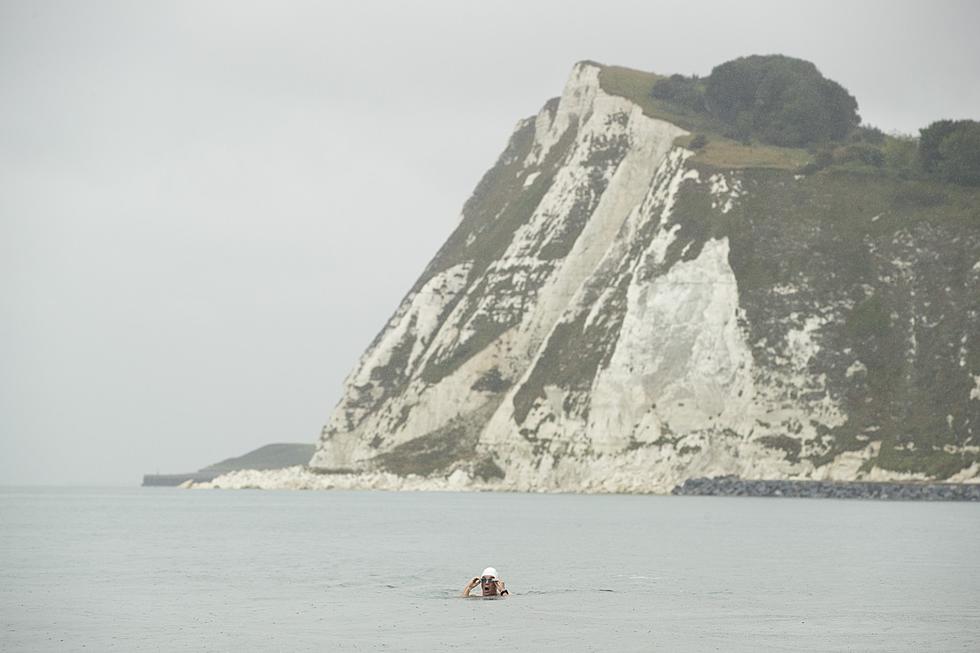 Colorado Athlete Swims English Channel Four Times in a Row
Getty Images
Sarah Thomas, a breast cancer survivor from Conifer, Colorado, has become the first athlete to swim the English Channel four consecutive times.
Spending over 50 hours in the water, Thomas is hoping to inspire those who have been stricken with breast cancer, showing that even with the disease, dreams can still be realized.
The 37-year-old Coloradan completed the treatment for breast cancer herself in 2018 and was determined to do what no one else has ever done. She swam more than 80 miles and once she completed the swim, felt a bit ill from being in the water so long, but the completion saw her in Dover, being lauded with chocolate and champagne for doing what no one else had done.
The rules included not touching a boat or other flotation device and could have no physical contact with her crew. She even had to eat while she was in the water.
Thomas, a swimmer since her youth, has set a record in Lake Powell, has swum in Loch Ness and has also swum around Manhattan, preparing herself for this swim across the English Channel.
Way to make us all proud, Sarah!