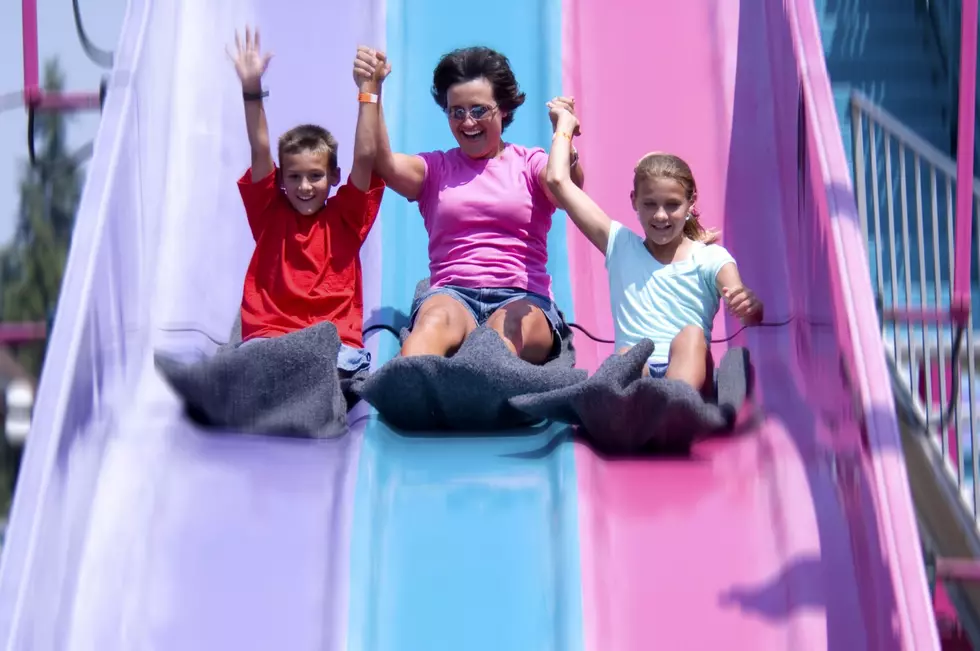 Check Out Colorado's Best Playgrounds
Think Stock
When I was a kid, there was nothing I liked doing more, than going to the playground.
Now that I am an adult, going to a playground with my grandchildren brings back memories of childhood. Sliding down a slide, riding on the swings, playing on the jungle gym and loving every moment of being a kid. And I still do all those things.
Since I still love playgrounds, and so do my grand-kids, I thought it would be fin to check out the best playgrounds in the state. I get the slide first.
Also known as Tommy knocker Playland, it has something for everyone. Here you can "pan for gold", ride the carousel or make molds of your hands, for example. If this sounds like fun, it's because it is.
A big tunnel slide and splash down area makes this park one for all-day fun, especially in the heat! If you can't have fun in this park, you need lessons on how to be a kid again.
If you like to climb, or slide, or both, this is one place you can't miss. Inside the silos are nets you can climb and at the top, a huge slide that crosses over into the other silo. Also included in this community use park is a community garden.
Talk about your multi-use facility. Here you can play sports or take hikes or play in the huge playground that also has a zip line. The best part is a lot of your friends are already there! Don't be a baby, come to the playground.