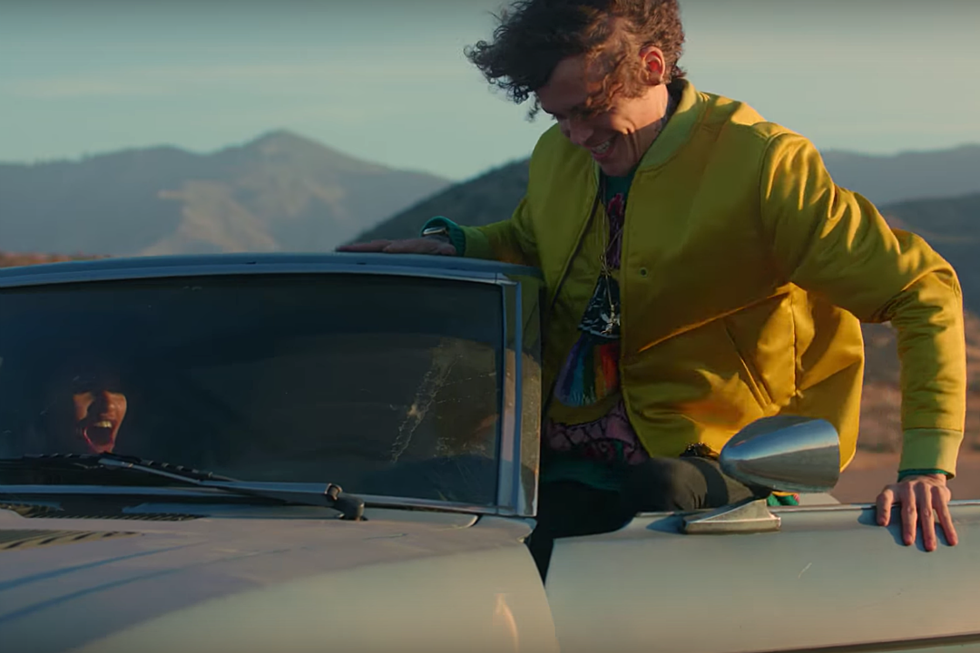 Cheat Codes + Fetty Wap Throw Dirt Bowl Blowout in 'Feels Great' Video
YouTube
If fir-scented Christmas parties or New Year's Eve ball-drops sound a little too traditional where merriment is concerned, consider seeing out 2017 with Cheat Codes, Fetty Wap and the dirt bowl blowout of your dreams.
Cheat Codes, who released the massive "No Promises" with Demi Lovato earlier this year, throw caution to the wind in their newest video for "Feeling Great," which features the "Aye" rapper. The song has already amassed more than 50 million streams, and the video — spilling over with dirt bikes, plumes of colorful smoke and industrial hose-geysers — looks poised to follow suit.
"Growing up in the golden age / Throwing rocks at your window pane / Kiss me once and I'll float away / But that ain't me anymore," the group nostalgically recalls over sunny production as day turns into night, and Fetty Wap's image projects on a corrugated metal wall.
"Remember cutting class we would smoke and chill / It was only gym and lunch, we thought it was real / I was even failing math, I ain't even care / Yeah just to be around you made it worth it," he offers.
Cheat Codes told PopCrush filming the video was a total release, and that the party was very much real.
"Youth is like diamonds in the sun and diamonds are forever. We had the best time with our friends making this video," they said. "It's about feeling great and living better."
And Fetty Wap echoed their sentiments in short-and-sweet manner:
"Excited to have a video out for this record. We had a lot of fun filming," he said.
PopCrush's Favorite Albums of 2017: