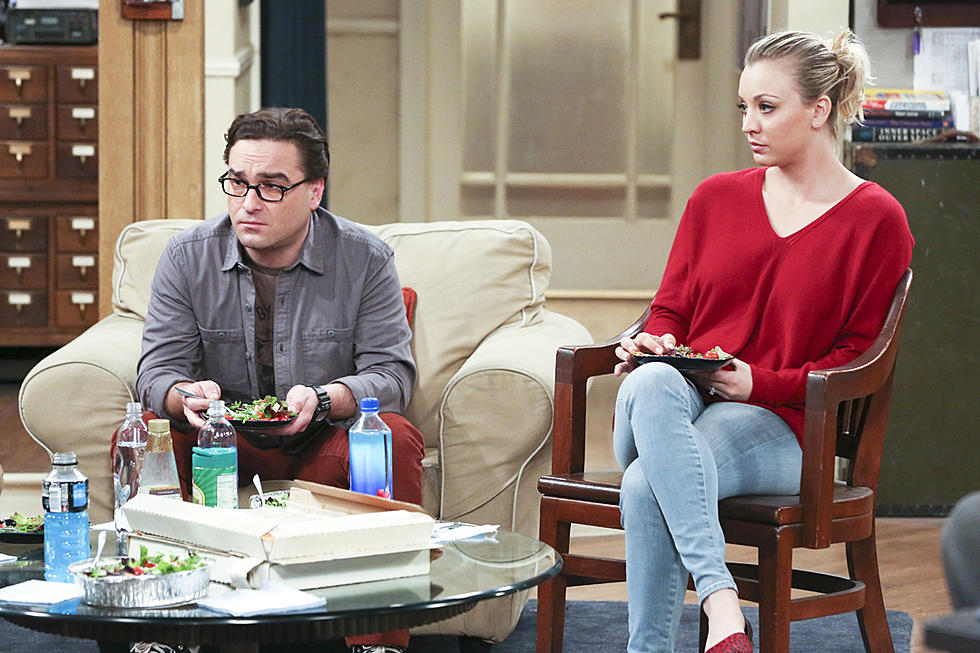 Kaley Cuoco Says 'Big Bang Theory' Season 11 a 'Very Expensive Question'
CBS
Let it never be said that sitcom stars don't know how to negotiate through the media. Where CBS previously locked down The Big Bang Theory for Seasons 8, 9 and 10 all at once, it remains uncertain if the CBS powerhouse will continue beyond the upcoming year. As for Kaley Cuoco? "It's a very expensive question."
The decade-strong CBS star posed her uncertainty to Jimmy Kimmel last night, adding that ten seasons had seen her character changing hairstyles and costume sizes far more rigorously than any of her male co-stars. As to expenses, the trio of Cuoco, Jim Parsons and Johnny Galecki signed 2014 deals in the neighborhood of $1 million an episode, but only through a tenth season.
All we can do right now is focus on season 10 and go script by script, which is what we would be doing anyway. As far as I'm concerned, here in the writers' room, it's business usual: moving forward with the characters and letting them live their lives day by day and feeling out what happens with them. We don't really arc out stories too far, and we let things happen organically, and if things catch us by surprise — like Bernadette being pregnant or something like that — if it feels right, we go with it. It's more of that and if and when we know something that's actual information that can be helpful [regarding the contracts], we may do something differently, but until then, we're sticking to the game plan.
Molaro also noted it would "certainly be different and weird" if The Big Bang Theory returned for Season 11 without specific members of the core cast, but could Cuoco's "very expensive question" end up closing down the CBS staple for good?