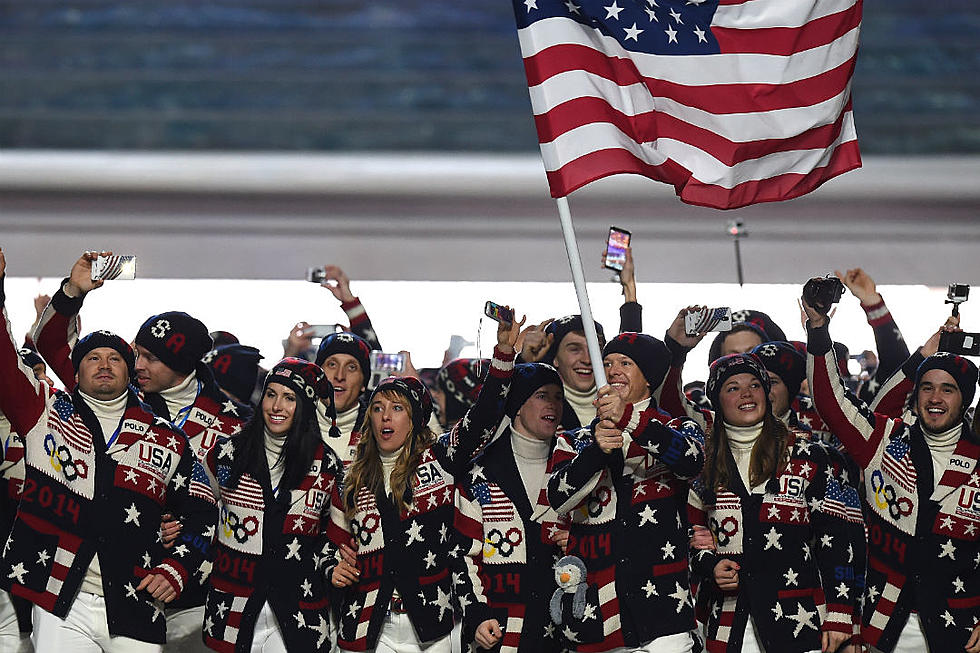 A Popcrush-Approved Workout Playlist to Prep You for the Winter Olympics
Martin Rose, Getty Images
PopCrush's newest playlist is going for gold.
Starting Thursday (February 8), coverage of the 2018 Winter Olympics — broadcasting straight from Pyeongchang, South Korea — will begin on NBC. By the day's end, figure skating, ski jumping and more qualifying events will have aired, and on Friday night, the highly anticipated Opening Ceremony will officially introduce the games by collecting the world's best skiers, curlers and winter athletes in a single arena.
Forgot it was all going down? You're not alone, but thankfully, we've got a tried and true method to jump-start your fighting spirit.
Not long ago, we asked PopCrush readers a very simple question: What song does everyone need to have on their workout playlists? And fans answered in droves, spanning decades, genre and artists with their answers. Many of you said Lady Gaga was your go-to for the gym, more than one said "...Ready For It," one of Taylor Swift's newest tracks, got you good and amped and one follower threw it back to the '80s by insisting Salt-N-Pepa's "Push It" was must-listen when it comes to summoning the athlete inside. Suffice it to say, you guys have your battle cries nailed down...
Check out PopCrush's full 2018 Winter Olympics playlist above, look here for a full lineup of events and scheduling and be sure to tune in to the games, which will began medaled events on Saturday!
(Be warned, your adrenal glands are about to go through it.)
Celebs Getting Their Workout On: