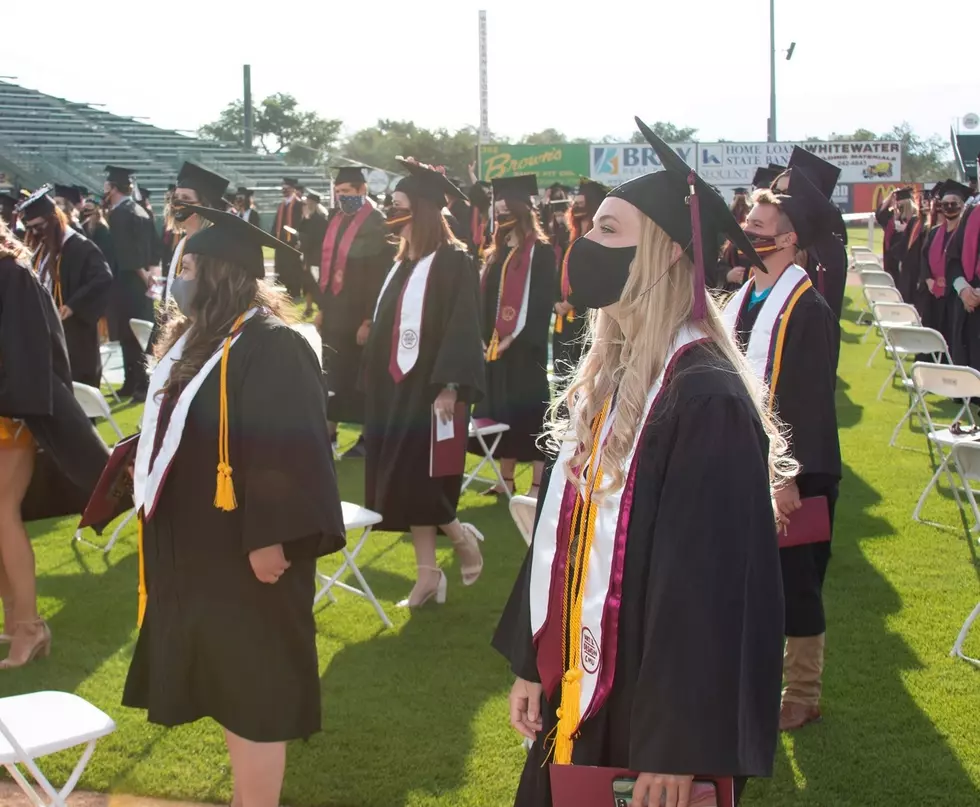 Western Colorado's District 51 Releases 2021 Graduations Plans
Colorado Mesa University
Last year was tough with the pandemic causing a ruckus on the school year and graduation plans. District 51 knows it wasn't easy or fun on staff or students that is why they have worked hard to plan all in-person graduation ceremonies this year according to KKCO. Most graduations are set to once again take place at Stocker Stadium in Grand Junction with the first ceremony taking place on Monday, May 17th at 6:00 p.m.
As you would expect this has taken a lot of time and effort by not only District 51 administrators but also Mesa County Public Health, and masks will be required while walking around the stadium. But once your family finds a seat you will be able to remove the mask.
When Will Graduation Ceremonies Taking Place for District 51?
Palisade High School will be first on Monday, May 17th at 6:00 p.m. Fruita Monument will be the following day on May 18th, Grand Junction High school will be on May 19th, and Central High School is set to have its ceremony on Thursday, May 20th.
What Did Last Year's District 51 Graduation Ceremonies Look Like?
Last year all graduations had to be limited in attendance and were held at Suplizio Field. I'm certain that graduating students are going to be very excited to hear that their graduation ceremony is moving back to Stocker Stadium.
While it has been another challenging year for teachers, administrators, and students it has been impressive to see how everyone has navigated the difficult situations and just make the best of it. We are wishing nothing but the best to the graduating class of 2021!
The 100 Best Places to Live on the East Coast
The 100 Best Places to Live in the Midwest