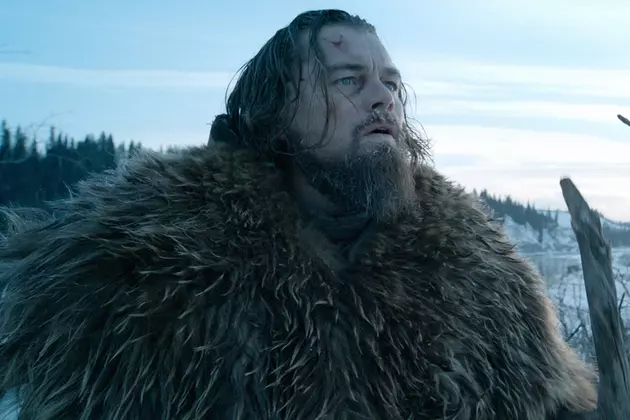 Weekend Box Office Report: 'The Revenant' Leads Another Close Weekend as Every New Release Underperforms
20th Century Fox
It wasn't that surprising last week when Ride Along 2 officially dethroned Star Wars: The Force Awakens as reigning champion of the box office. However, what is surprising is how fast and far it plummeted in its second weekend. As the comedy sequel's legs instantly shattered, The Revenant was finally able to claim the top spot after several weeks of playing box office bridesmaid.
Film
Weekend
Per Screen
1
The Revenant
$16,000,000 (-49.7)
$4,312
$119,192,522
2
Star Wars: The Force Awakens
$14,257,000 (-45.9)
$4,237
$879,289,346
3
Ride Along 2
$12,960,000 (-63.2)
$4,060
$59,110,040
4
Dirty Grandpa
$11,525,000
$3,958
$11,525,000
5
The Boy
$11,260,000

$4,216
$11,260,000
6
The 5th Wave
$10,700,000
$3,680
$10,700,000
7
13 Hours
$9,750,000 (-39.8)
$3,342
$33,483,429
8
Daddy's Home
$5,270,000 (-44.8)
$1,890
$138,780,265
9
Norm of the North
$4,100,000 (-40.1)
$1,701
$14,296,203
10
The Big Short
$3,500,000 (-34.0)
$2,591
$56,713,841
Let's begin with Ride Along 2, since it's probably the most interesting case in the top 10 this week. The Ice Cube / Kevin Hart sequel had a strong opening last week, not quite topping the 2015 numbers of the first film's opening weekend, but coming close enough. However, the film fell a disastrous 63 percent since then, earning only $12 million for a $59 million total. Considering that the first Ride Along went on to gross $134 million, this is not a good sign. If Ride Along 2 hits $100 million, it'll be lucky. If it continues to fall at this rate, it may be out of the top 10 in a week or two. Here's the thing about any movie that drops this quickly in its second weekend: this is evidence that the first weekend was the result of hype and the second was the result of word-of-mouth. It seems that fans of the first Ride Along simply didn't like the second one as much.
In any case, all of this allowed The Revenant to take the top spot with $16 million despite suffering a pretty big 49 percent drop. But that's okay. At this point, the wilderness survival epic has made $119 million, which is solid for a film this difficult and and gnarly. It's going to need a strong international showing to be truly profitable, but this is the kind of expensive passion project that could have been a serious box office misfire. It may be The Revenant's destiny to be an over-budget near-disaster that managed to break even.
Of course, Star Wars: The Force Awakens clung to second place with $14 million, bringing its domestic total to $879 million. Unlike Avatar, which hung around for months and months to make its cash, Star Wars made the bulk of its cash up front and now it's starting to dwindle faster than most analysts expected. It's definitely going to break $900 million at the domestic box office (which is a huge feat), but early predictions of it finding a way to hit $1 billion now seem a little overblown.
And that brings us to this week's trio of new releases, each of which was dumped in the icy wastes of January for a reason. Dirty Grandpa rode devastating reviews and awful trailers to a lackluster $11.5 million opening. In comparison, the $11.2 million opening of The Boy seems pretty good, mainly because it didn't have to pay for Robert De Niro and could be made for pennies. The 5th Wave, which opened with only $10 million, is the latest YA adaptation to find itself dead on arrival.