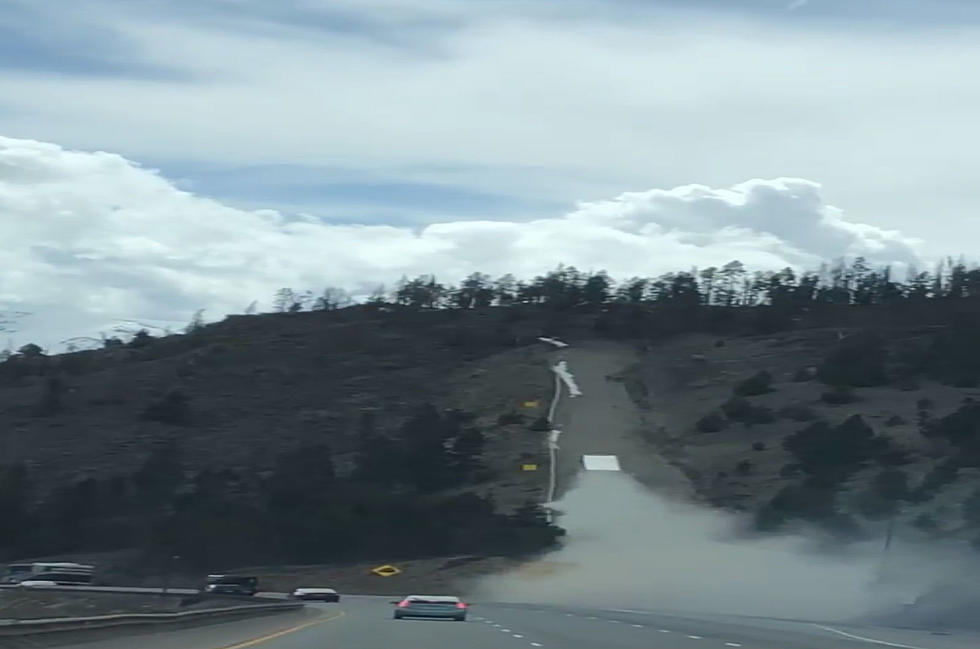 Watch Desperate Semi Use Emergency Runaway Truck Ramp On I-70
Jesse Terrell via Facebook
I have lived in Colorado for 35 years, traveled I-70 countless times, and never saw a semi use one of those long runaway truck ramps.
I have often wondered how often those runaway truck ramps on Interstate 70 get used - if ever. My guess is that most people are like me and have never actually seen it happen.
Facebooker Jesse Terrell, from Gypsum, was in the right place at the right time the other day when he noticed a trucker in obvious distress descending from the Eisenhower/Johnson Tunnels heading west toward Silverthorn and captured the scene on video. Thankfully, the trucker, who apparently lost his brakes, managed to make it to the truck ramp and coast safely to a stop near the top of the ramp.
The other thing I always wondered about was exactly how far up the ramp a runaway truck would go. Now I know. When they made the ramp they obviously knew what they were doing.
That descent from the tunnels is wickedly steep and can be a white-knuckle experience when traffic is heavy, or if you have to do it when the highway is covered with ice and snow. Watching this video makes me even more thankful that I'm not a trucker.