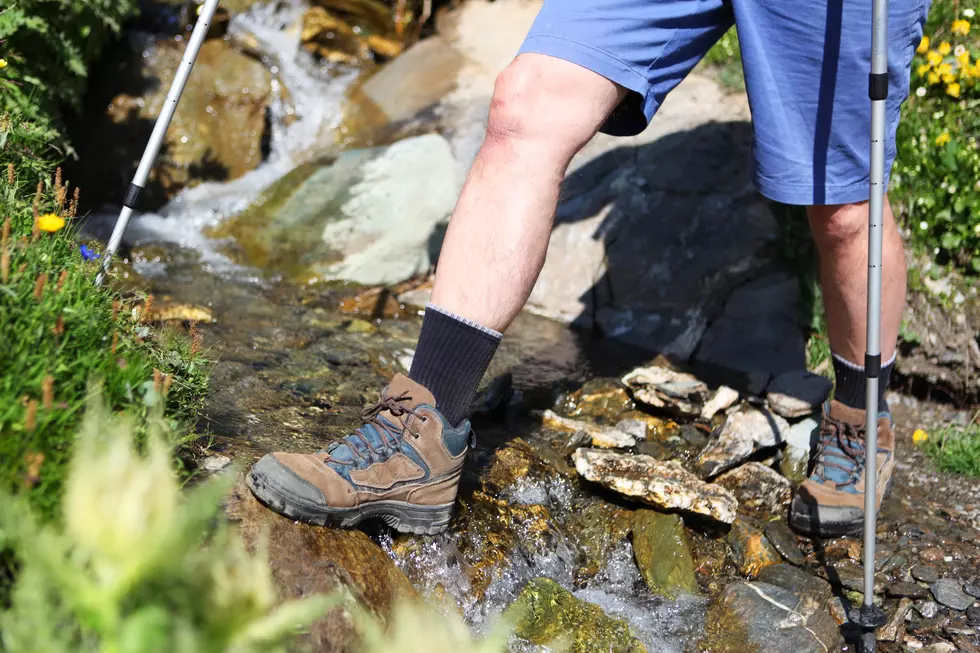 Vail Hike: Bighorn Creek Trail Has Cabins, Creeks + Bighorn Sheep
Getty Images/iStockphoto
The Bighorn Creek Trail is near Vail and is a little less than seven miles long roundtrip. There are cabins, creeks and bighorn sheep on the Bighorn Creek Trail, which is in the White River National Forest.
After you take the East Vail exit, take a left on Columbine Drive, go through a tunnel and there you are at the Bighorn Creek trailhead. Your hike starts off hiking through rows and rows of aspens and then down toward the creek.
There are creeks as well as bighorn sheep, I mean it's called Bighorn Creek after all. I'd watch out for the bighorn sheep, they don't always want to cuddle.
Other than glowing aspens and lots of creeks, you'll come across old cabins and lush meadows filled with wildflowers.
Dogs are welcome on the Bighorn Creek trail, as long as they're on a leash. This hike is a little less than 7 miles (6.9 to be exact) and has an elevation gain of 2,244 feet. This trail is ranked as intermediate/hard.
If you continue on the Bighorn Creek Trail, you'll come across Bighorn Pass which is for experienced hikers only.