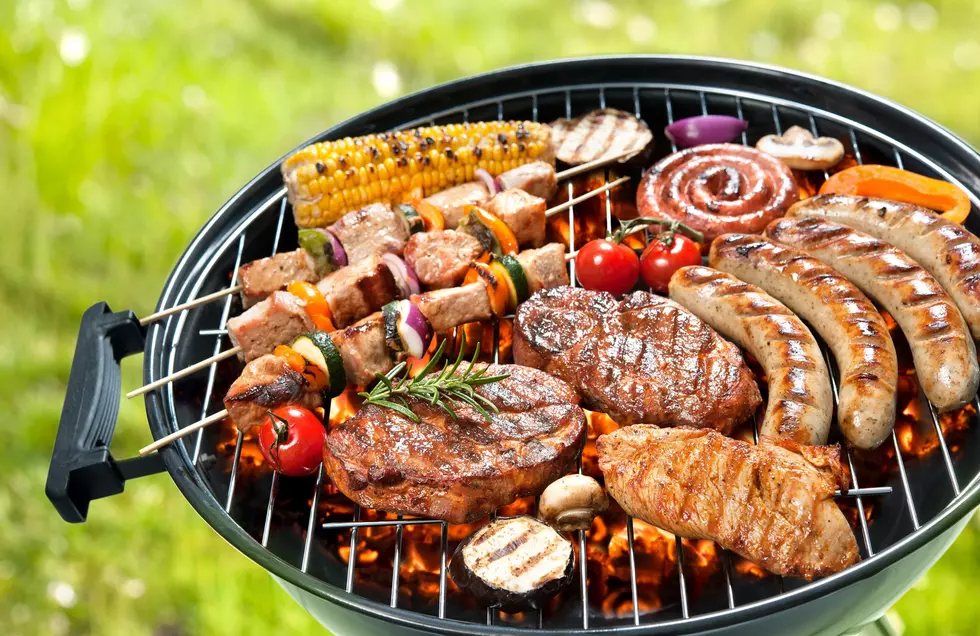 Unexpected Things You'll Find On BBQ Grills in Grand Junction
ThinkStock
The BBQ grilling season is underway in western Colorado and we have discovered some unexpected culinary offerings on Grand Junction's grills.
There are plenty of folks like me who are pretty traditional when it comes to BBQ grilling - hot dogs, hamburgers, brats, steak, maybe some chicken breasts. But, we have some culinary masters in Grand Junction throwing down a few surprises in the backyard.
We posed the question on Facebook, what is the most unexpected - but delicious thing we would find on your grill? Here are some of the responses.
*Evan is going first class with lobster tails. 
*George is throwing down some fresh tomato. (I would do this, and let the tomato slide into the fire - sorry George)
* Connie is happy to make some liver sizzle.(seriously, Connie??)
*Jaunnette is doing pizza. (please tell me no pineapple!)
*Ray is doing pretzels. (now there's a new one!)
* Christina's going the fish route with Salmon. (okay, not a bad choice)
*Amanda is throwing down some eggs (just for added flavoring before deviling)
*Erin says peaches are going on the grill.
*Andrea is going all out with "Tropical Delirium." (She says it's fresh pineapple cut into spears, with brown sugar, coconut, and Psyhco Pig Certifiable Rub - then smoked. I must say I'm intrigued and tempted!)
Perhaps you will be inspired to try some of these grilled creations at an upcoming BBQ. I'm probably sticking to the more traditional fare, but, by all means, feel free to get creative in the backyard this summer.