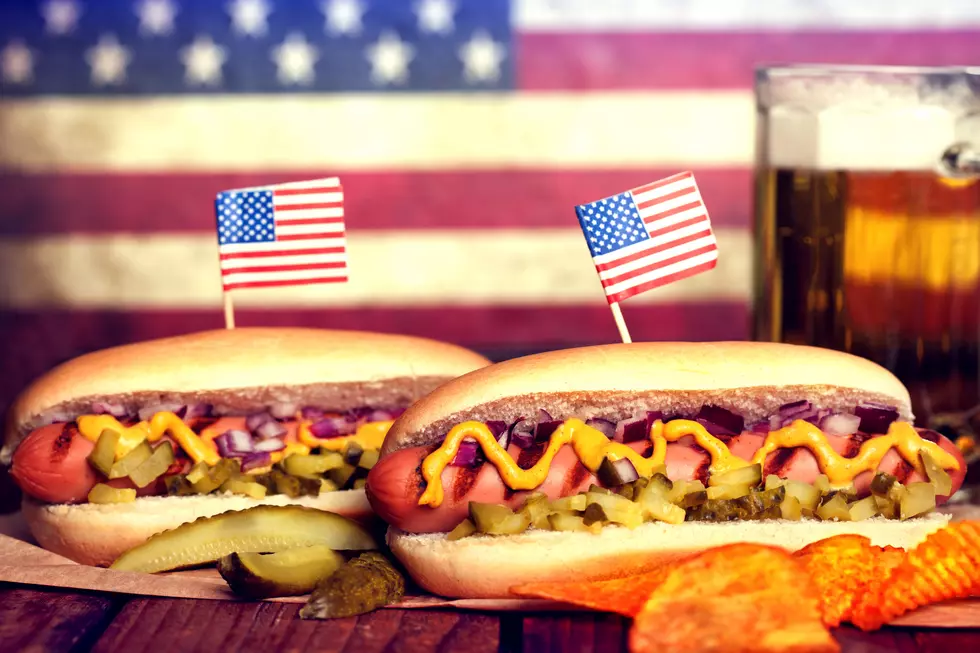 818 Hot Dogs Per Second and Other Unbelievable Labor Day Facts
ThinkStock
The Labor Day weekend signals the end of summer as we know it and a welcomed three-day weekend for many workers.
Labor Day is the third most popular holiday in America, coming in behind Christmas and Memorial Day.  I know it's hard to believe, but Thanksgiving comes in at #4.
For a lot of folks, it's one last chance to head to the mountains for one last camp out or fishing excursion, or maybe head to Denver for fun times. Others will stick closer to home and maybe gather with friends and family for a BBQ and a friendly game of corn hole.
Our friends at Wallethub gave us some interesting facts related to Labor Day so I wanted to share a few with you. Here are 10 unbelievable, but true, Labor Day facts.
1) Approximately 162 million individuals make up the United States labor force. That's roughly half of the country's population. That means half of us are too young, too old, too sick, too rich, too lazy, or too busy to work.
2) The average hourly wage for employees on private, non-farm payrolls is $27.05. There is a reason why this article was headlined "unbelievable." I don't know anybody personally that earns that kind of wage.
3)  The largest workforce sector is in retail with 4.5 million workers. The second largest job sector is in food preparation and serving with nearly 4 million workers. Where would we be without them?
4) The average worker takes 17 vacation days a  year, but last year 52% of us let 705 million vacation days go unused. Use it or lose it they say. Do you work at one of those places where they give you vacation days, but, yet make it extremely difficult for you to take them?
5)There are nearly four fatal work injuries for every 100,000 workers, and 93% of people killed on the job are men.
6) Labor Day is race day, with some 89 running races being held across the country during the weekend. The only running I will do this weekend is to the grocery store to get more hot dogs and chips.
7) Just over 40% of Americans plan to BBQ over Labor Day weekend. Everyone else must be the guests.
8) From Memorial Day to Labor Day, 818 hot dogs are eaten every second in the United States. We still don't really know what goes into a hot dog, but we don't care. We just love them anyway.
9) Here's a serious one. We can expect about 420 traffic fatalities over the holiday weekend and nearly 50,000 serious injuries from vehicle accidents. Kind of makes you want to stay close to your backyard.
10) Labor Day has been celebrated since 1894 when Congress officially declared the first Monday in September a federal holiday.