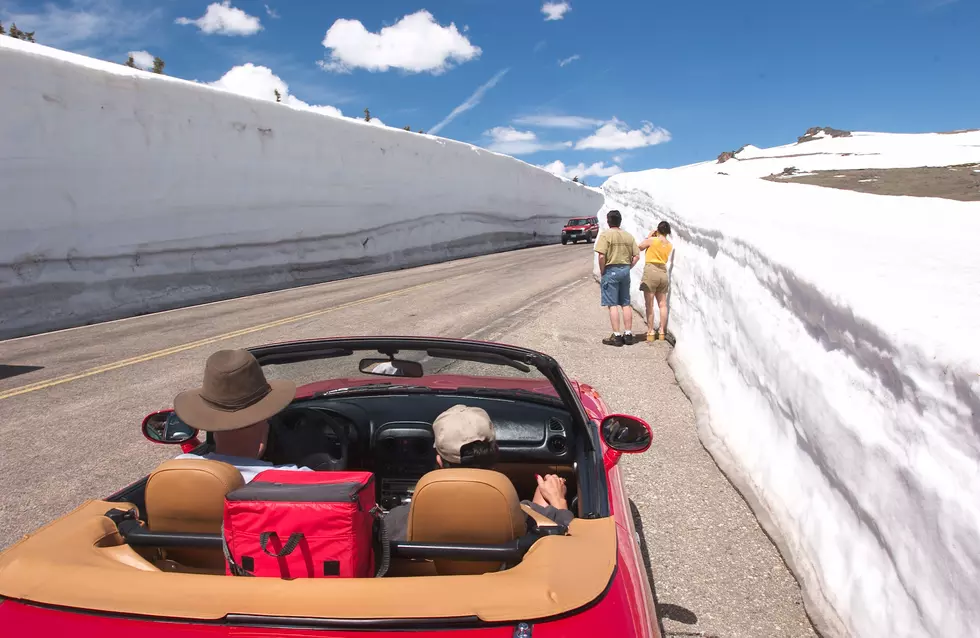 Trail Ridge Road is Open for the Season
Getty Images
According to the National Park Service, Trail Ridge Raod in Rocky Mountain National Park is officially open for the 2021 season. Trail Ridge Road is a section of Highway 34 that travels through Rocky Mountain National Park and connects Estes Park to the town of Grand Lake.
Rocky Mountain National Park is one of the most popular national parks in the nation. In 2020 Rocky Mountain National Park had over three million visitors during the COVID-19 pandemic. Due to the popularity during the pandemic, a reservation system was put in place for 2020. The National Park Service announced that the reservation system has returned for 2021. The second season of reserved entry into Rocky Mountain National Park went into effect on Friday, May 28, and will go through October 11.
To get your timed entry permit into Rocky Mountain National Park, you can visit the National Park Service site HERE.
If you are planning on taking the drive onTrail Ridge Road, be prepared for winter driving conditions as there could be snow or ice on the roadways. Extreme weather changes could also close Trail Ridge Road at any time. Be sure to check the weather prior to starting your drive.
Additionally, Fall River Road is still closed to drivers for the season. Historically, the one-way road opens around the fourth of July.
Source: National Park Service
Colorado's Top 10 Ranked Ski Resorts
10 Wild Animal Encounters in Northern Colorado in 2020
Top 5 Rated Colorado Hikes