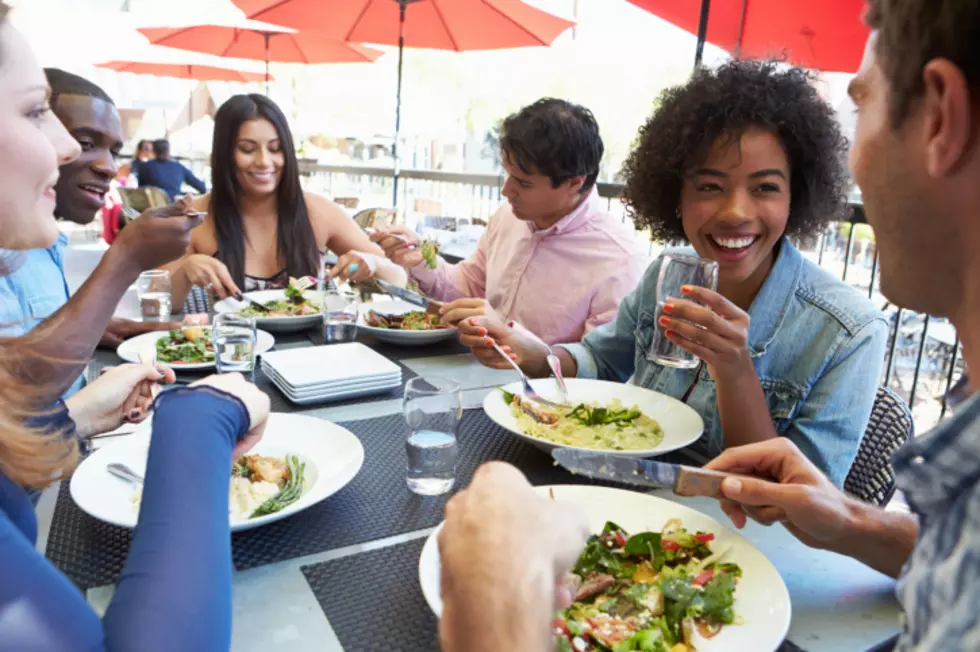 Top Ten Grand Junction Restaurants With Outdoor Seating
Thinkstock
I know that I am not the only person that enjoys eating outside as soon as the weather gets nice. Last week I posted about the best places to have a picnic around Grand Junction but sometimes it's just nice to not have to plan the meal or take everything with you when you want to enjoy eating outside.
Enter your number to get our free mobile app
That's what made me think about the best restaurants in Grand Junction with outdoor seating. Last week I was lucky enough to sneak out at lunchtime for a patio lunch at Zoup with my wife Savannah. It was fantastic for a quick lunch but there are so many options for outdoor seating here is the top ten list put together by Tripadvisor, and more that I added at the end because we have so many.
Cafe Sol
Pablo's Pizza
626 on Rood
Bin 707 Foodbar
Dream Cafe
Main Street Bagels Artisan Bakery and Restaurant
Spoons Bistro and Bakery
Enzo's Pizzaria and Italian Cafe
il Bistro Italiano
Kannah Creek Brewing Company
Others that should be mentioned
La Rouge Restaurant
The Feisty Pint
Ocotillo Restaurant and Bar at Redlands Mesa
Rockslide Restaurant and Brewery
The Ale House
Main Street Cafe
The Winery
Nepal Restaurant
Blue Moon Bar and Grille
Citrola's
Roasted Espresso and Subs
Edgewater Brewery
Junct'n Square Pizza
Boston's Restaurant and Sports Bar
The Baker's Boutique
Cafe Rio
Copeka Coffee
Be Sweet Cafe and Bakeshop
U Top It Frozen Yogurt
Any other places around town that have a nice outdoor patio that should be added to this list?