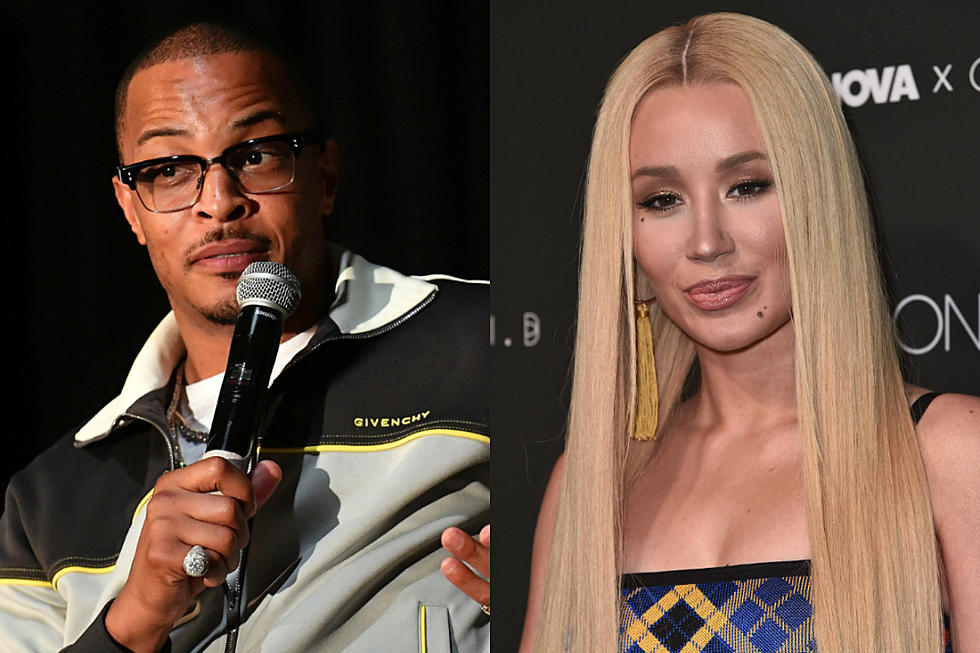 T.I. Says Iggy Azalea Started Acting Differently When She Realized 'White People Liked Her'
Paras Griffin/Alberto E. Rodriguez, Getty Images
In 2015, the rapper cut professional ties with the "Fancy" hitmaker after signing her to his Grand Hustle label and introducing her to America. Since then, they haven't exactly had the best relationship — and it didn't help that he recently said she "tarnished" his legacy during an interview with The Root last month. He also said he's still looking for another female rapper to take her place and "undo the blunder of Iggy Azalea." Ouch.
In a since-deleted tweet, Azalea responded: "Imagine thinking I was (T.I.'s) biggest blunder," Iggy says. "Tip. Sweetie. We have a whole list for you."
Now, he's clarified his comments during an appearance on The Breakfast Club Monday (October 28), but he seems to have only made things worse by claiming the Australian rapper "switched up" and "started acting different" when she realized White people liked her so she didn't need Black people anymore.
"I really feel like she was meant to be great," he explained. "What happened was, and this is just my opinion — keep in mind I didn't say it to speak down on shawty. This is my truth. I'm sharing it. I don't wish no ill will on her."
He continued, "She happens to be the biggest thing tomorrow, great. But as far as I'm concerned, when she found out White people liked her and she didn't really need Black people to like her, she switched up. Started acting different. Made moves I wasn't proud of. It placed my reputation in the line of fire. She was very arrogant about it."
Check out his full interview (and his comments at the 22:24-minute mark), below:
Biggest Celebrity Beefs of 2018