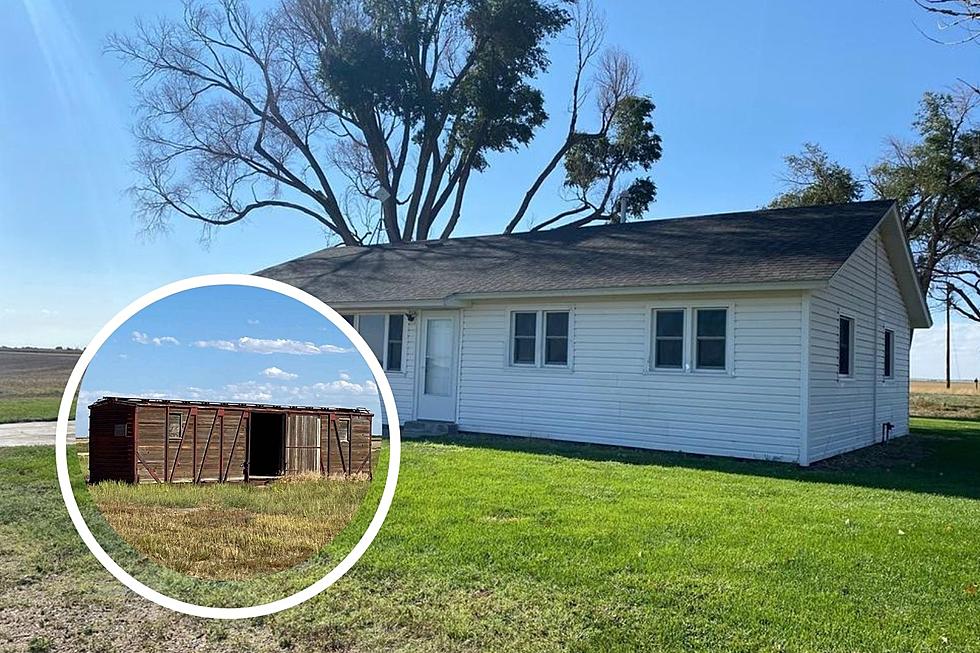 This $410k Northern Colorado Home Has a Vintage Wooden Boxcar
Kelley Babcock with Willow Realty
If you loved the series of The Boxcar Children novels, you are going to love this home. This $410k home located in Weldona features a vintage wooden boxcar on the six-acre lot.
The Weldona home listed on Realtor is located at 6880 Country Road W and has been listed since Wednesday, August 25. The home itself is a three-bedroom, one-bathroom home with a total of 1,170 square feet of living space.
This home has recently undergone a few renovations including new flooring and carpet. The listing also states that the water heater and septic system have also been replaced in recent years.
Country living wouldn't be country living without an outbuilding or barn to house your vehicles, toys, or workshop. This Weldona property has a 3,920 square foot steel building for whatever your interests may be.
When it comes to the wooden boxcar, you could transform it into whatever your heart desires while letting your imagination run wild. Check out the photos of this Weldona home that includes a vintage wooden boxcar:
According to the payment calculator on Realtor, a twenty percent downpayment of $82,000 would calculate out to an estimated monthly payment of $1,612. This estimated monthly payment of $1,612 includes principal, interest, taxes, and insurance.
To learn home about this Weldona home with a vintage wooden boxcar located at 6680 County Road W, see the full listing for the home HERE.
Source: Realtor
$410k Weldona Home With a Vintage Wooden Boxcar
You could own a home in Northern Colorado that features a vintage wooden boxcar on the property.
We're Not Denver, But These Are the Most Expensive Neighborhoods in Grand Junction
Here's a list of the 10 most expensive neighborhoods in Grand Junction. The list is based on median home values, average rent as well as neighborhood ambiance.
Live Among the Rich + Famous in Telluride's Most Expensive House
This house in Telluride has six bedrooms, eight and a half bathrooms, and sits on over 35 acres. Take a look at the most expensive house for sale in Telluride.