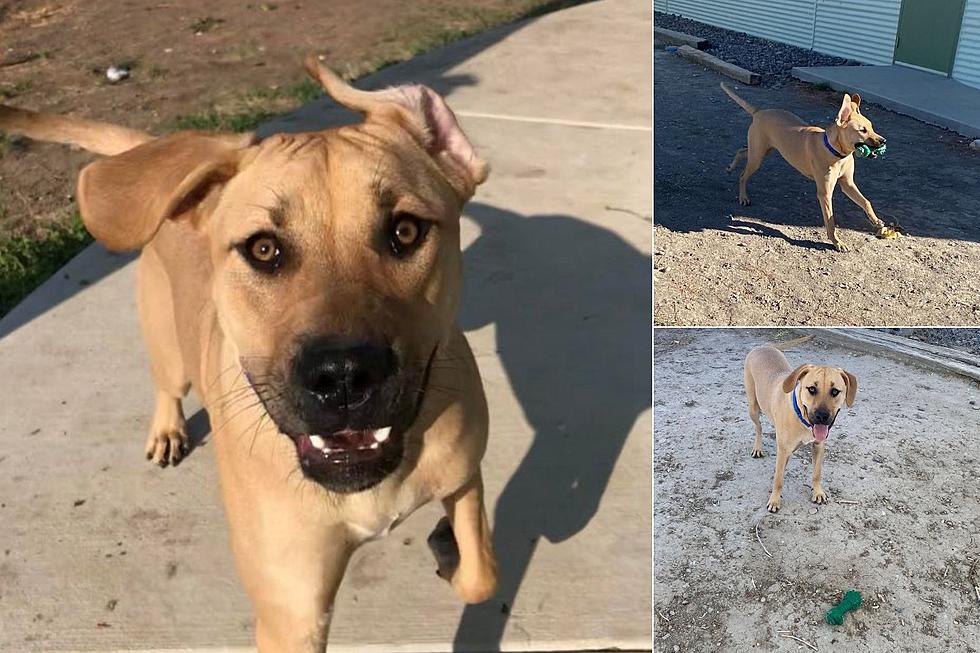 The Mix 104.3 Pet of the Week is Beautiful Opal the Dog
Townsquare Media/Roice-Hurst Humane Society
The Pet of the Week this week is beautiful Opal the dog. She's only 8 months old and is up for adoption at Roice-Hurst Humane Society in Grand Junction.
Every Tuesday at 2 p.m. is the cutest thing we do all week -- the Mix 104.3 Pet of the Week. The adoptable pet we're featuring this week is one beautiful dog, whose name is Opal. She lives at Roice-Hurst Humane Society and this is what you should know about her.
Enter your number to get our free mobile app
Opal is about eight months old and is thought to be a lab mix. She's a very sweet, very young dog who has a lot of energy. Opal is cool beige/gold color, with very fine hair perfectly placed black marks around her nose and eyes. It looks like Opal did an amazing job with her eyeliner, except it's completely natural.
The Mix 104.3 Pet of the Week needs someone who will take the time to work with her on training and also take the time to play with her, walk her, go hiking with her, etc. Roice-Hurst Humane Society told us that Opal needs someone that can keep up with her.
Opal loved playing fetch and running around the yard when we came to visit and just seemed like a very happy dog. Roice-Hurst says that Opal has been there for a couple of weeks and she's ready to move into her furever home.
Opal is Our Mix 104.3 Pet of the Week
Elk, Chipmunks + More: Evergreen is a Beautiful Place