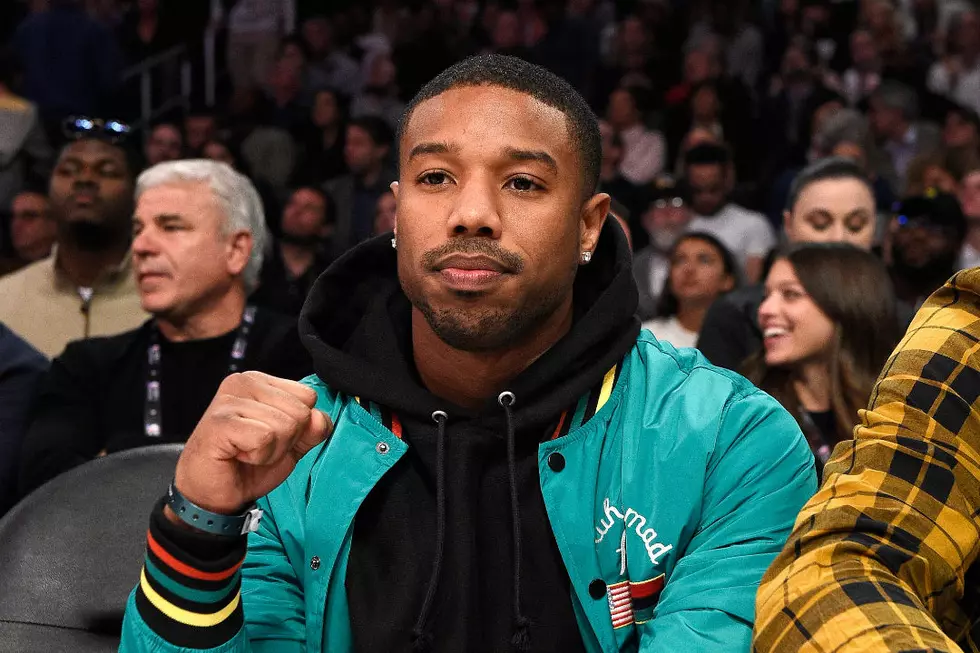 Teenage Student Takes Michael B. Jordan Cardboard Cutout to Prom
Kevork Djansezian, Getty Images
...or, at least, his cardboard cutout simulacrum.
In an act that has generated a ton of buzz on Twitter, a student at St. Hubert's Catholic High School for Girls in Philadelphia named Dee chronicled how she procrastinated in the weeks leading up to prom to find a flesh-and-blood date. So, she did the next best thing: She erected a synthetic copy of her celebrity crush, and after taking Cardboard Mike to the event, Vibe reported that Dee even danced with him.
That's a photo for the album, folks.
"After not being able to get a prom date from procrastinating and waiting til the last minute, i spent 3 hours making my sexy prom date. I got on @TheShadeRoomm but now i need to MEET my man @michaelb4jordan @TheEllenShow pls help. RT FOR #GetDeetoMBJ," she wrote to hilarious responses from followers.
"My girl was not about to take no for an answer," one joked, while another noted "first things first, I'mma make sure ya mans got some feet!"
"I asked my friend Tyler but he couldn't come because [of] college stuff. My other friend Dillon was going with someone else and everyone else said no because 'Why would I go to an all-girl school prom?'" she said. "So I decided, 'let me make a cardboard cutout.'"
'Black Panther' Premiere Red Carpet