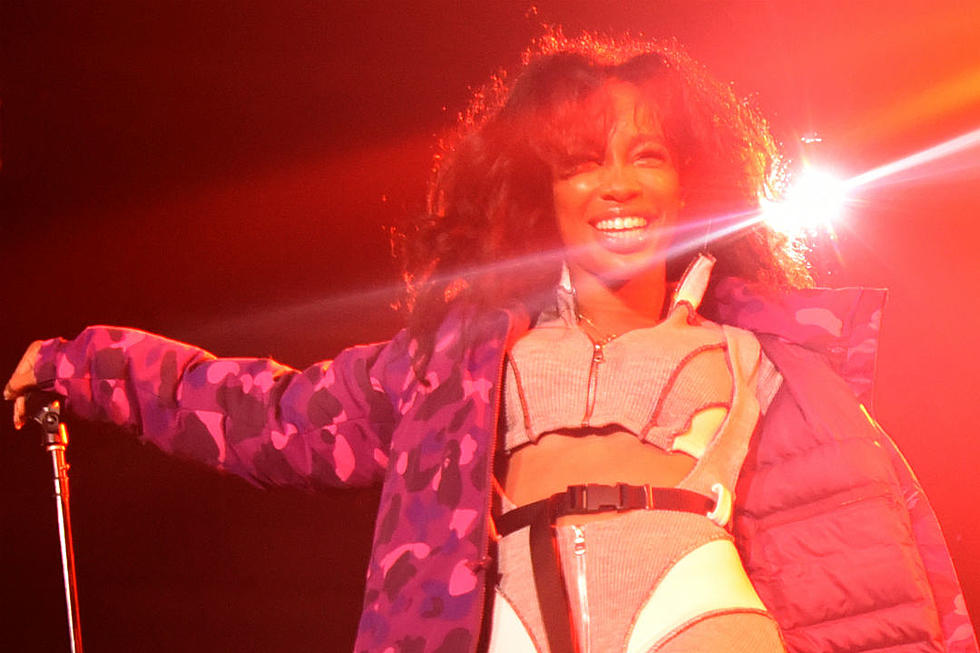 SZA Reels Over Paramore's '20 Something' Cover: 'Go OFF Queen'
C Flanigan, Getty Images
For a night, it was Paramore and frontwoman Hayley Williams who were in Ctrl of SZA track "20 Something," but SZA was happy to at least temporarily hand it over.
Thanks to the expert sleuthing of SZA fan account @CampSZA, fans of both acts were treated to a mashup of Paramore's "Grow Up" and SZA's "20 Something" from a Tuesday night (January 9) Paramore show. And it just so happens, SZA, herself, was a fan.
"That's me, Ms. 20 something," Williams sings in the clip above. "Ain't got nothing, running from love."
And SZA was a captive audience. noting: "Literally slap me . S---- CRAZY . Wow . Go OFF queen," she tweeted.
"DUDE! ... This is everything I didn't know I needed," one follower wrote, while another noted "my top favorite artists aye."
SZA will join others like P!nk, Lady Gaga and Bruno Mars as performers at the 2018 Grammy Awards, and she's nominated for Best New Artist, Best Urban Contemporary Album, Best R&B Performance ("The Weekend"), Best R&B Song ("Supermodel"), and Best Rap/Sung Performance ("Love Galore").
Paramore, all the while, were shut out of nominations, even though their latest effort After Laughter was a critical triumph, landing on Best of 2017 lists published by Billboard, Rolling Stone and, you guessed it, PopCrush.