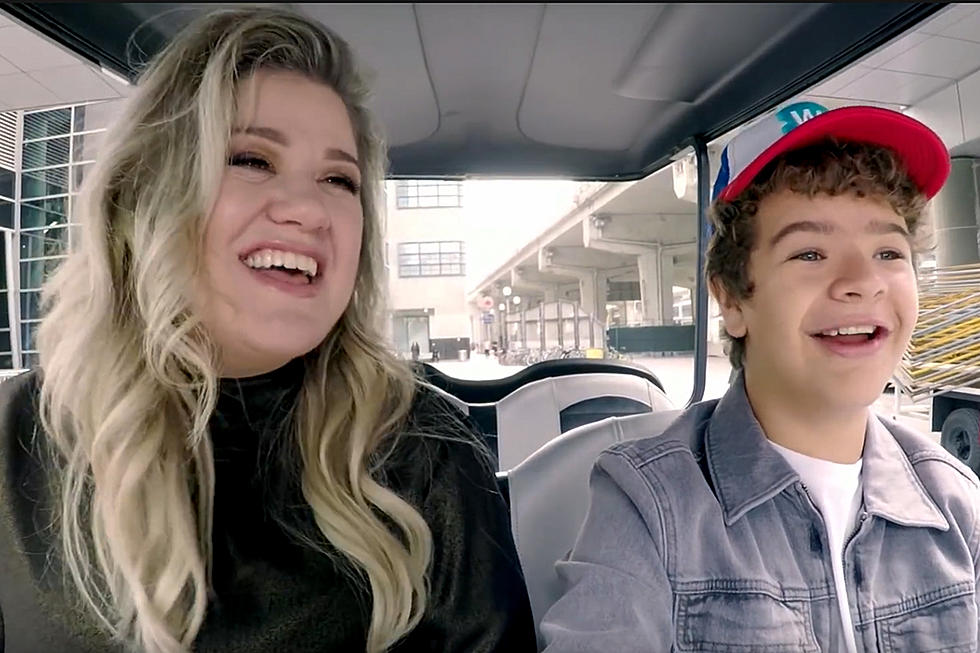 'Stranger Things' Actor Gaten Matarazzo Helps Kelly Clarkson Do Vocal Warm-Ups
WE/YouTube
You may already love him as Dustin Henderson in Stranger Things but you'll love him even more now as the singing golf cart driver.
In preparation for WE Day Toronto 2017, an event dedicated to raising money for various charities for children, Gaten Matarazzo drove special guests around the venue, including this year's host Kelly Clarkson.
The young actor picked up the American Idol veteran and assisted her in doing some vocal warm-ups before the show.
The two began singing the classic Sister Sledge hit "We Are Family," which then led to a short rendition of Queen's "We Are the Champions."