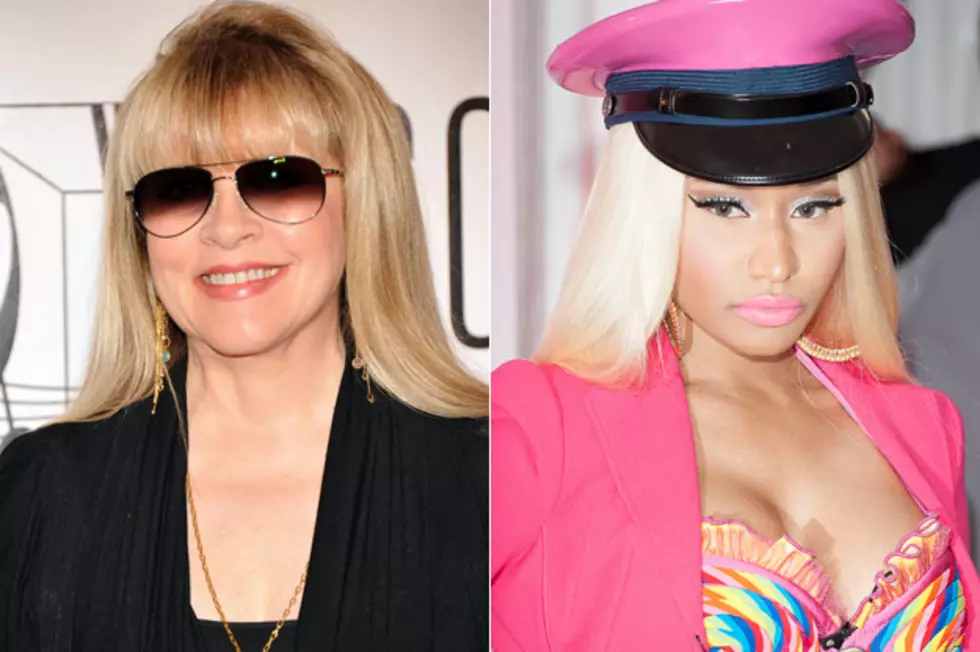 Stevie Nicks Apologizes for Harsh Words About Nicki Minaj
Theo Wargo / Dave Kotinsky, Getty Images
"I want to apologize for my remarks about Nicki Minaj's behavior toward Mariah Carey which I said during a long and exhausting day of interviews," Nicks told The Hollywood Reporter on Tuesday (Oct. 9). "It was very out of character for me and I deeply regret what I said."
The Fleetwood Mac star went on to explain her position. "I feel very protective toward Mariah Carey who has gone through many difficulties in her life and I spoke without thinking," she added. "I think all artists should be respectful toward one another and that includes me. I am truly sorry."
After hearing that Minaj threatened to "shoot" Carey, Nicks had some choice words for the rapper. "How dare this little girl! ... If I had been Mariah I would have walked over to Nicki and strangled her to death right there," she said, adding, "I would have killed her in front of all those people and had to go to jail for it."
Nicks has been making the media rounds in promotion of her new documentary 'In Your Dreams,' which debuts on Sunday, Oct. 14 at the 20th International Hamptons Film Festival in Sag Harbor, N.Y.
Watch the Nicki Minaj 'Beez in the Trap' Video Feat. 2 Chainz