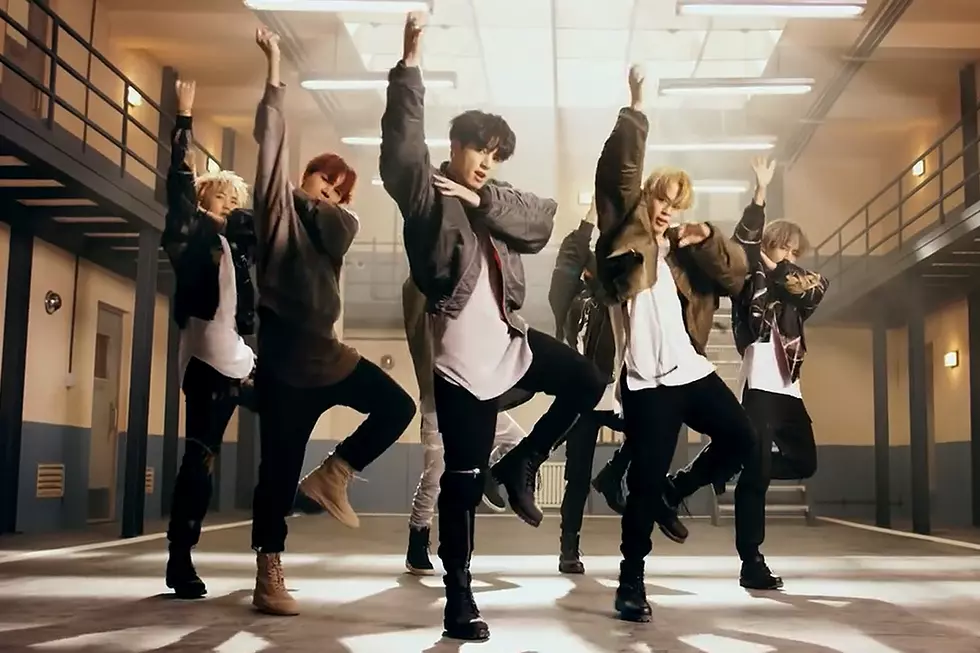 Steve Aoki Reveals Another BTS Collaboration Is Coming This Year
BigHit Entertainment/YouTube
Looks like we can expect another banger following "MIC Drop (Remix)" this year.
In an interview with Trending Live earlier today (January 25), EDM guru Steve Aoki spilled the details on how he and K-pop super group BTS linked up.
As the artists have collaborated on a Hot 100 hit with "MIC Drop (Remix)" last year, the 40-year-old DJ/producer mentions new music is going to be out some time this year. And it's not a remix.
"So we got this remix ["MIC DROP (Remix)"] to put out there but now we have some more original music as well," Aoki told Trending Live.
The Steve Aoki remix of BTS' single "MIC Drop" continues to sit on the Billboard Hot 100 charts for its eighth week as of January 23.
With no further details on the upcoming "original music," fans are already up in arms and excited for the next project between the DJ and the global K-pop stars.