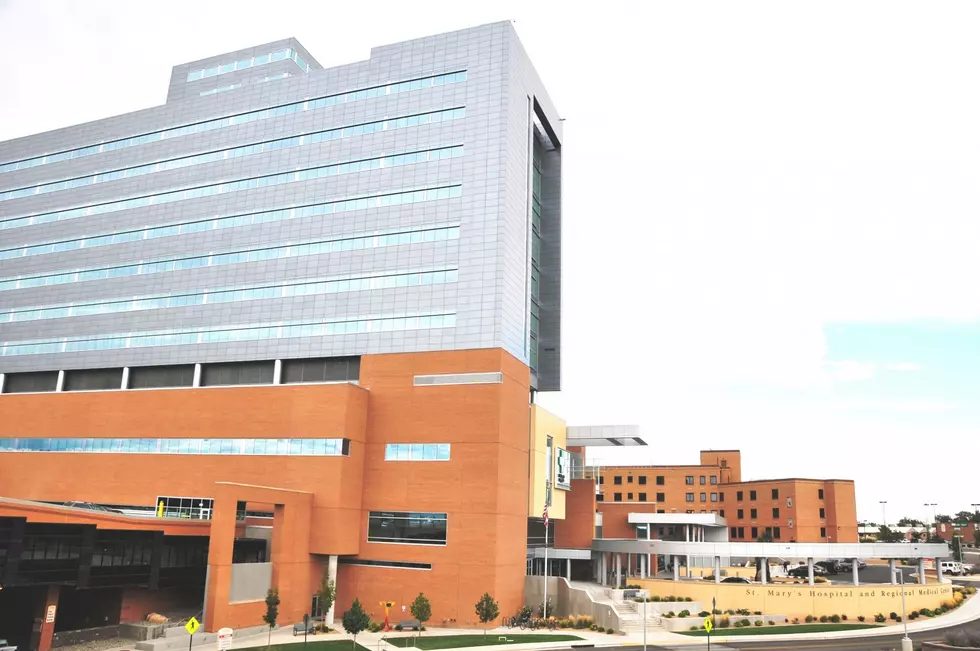 St. Mary's Hospital Confirms COVID-19 Outbreak
Townsquare Media
Enter your number to get our free mobile app
This is absolutely the last thing that anyone in Western Colorado wanted to hear but according to KJCT, St. Mary's Hospital in Grand Junction has confirmed that they have a COVID-19 outbreak within their staff at the hospital.
According to officials at the hospital, the situation has been addressed quickly and they are working diligently with Mesa County Public Health to follow all safety guidelines put forth by the Colorado Department of Public Health as well as the Center for Disease Control.
At this point, there hasn't been a number released as far as how many employees tested positive for COVID-19 but as this story develops we will be sure to pass along the most important information.
As of now, Mesa County Public Health is reminding all citizens to please practice social distancing and wear a face mask when in public indoor places. Other reminders to follow include washing your hands often, stay home if you feel sick, and if you're showing any symptoms of COVID-19 get tested. If you want to check out the COVID-19 map that tracks cases within our county, click here.
Currently, we are in the "Safer at Home" Phase 2 which means that businesses can reopen at 50% capacity not to exceed 175 people in a confined indoor space for critical and noncritical businesses, including churches.
No one expected this outbreak in Mesa County but unfortunately, it is something we have to deal with. We are wishing nothing but the best and quickest recovery for any of our health care workers at St. Mary's Hospital.
10 Hilarious Reasons Not To Visit Colorado During the Pandemic