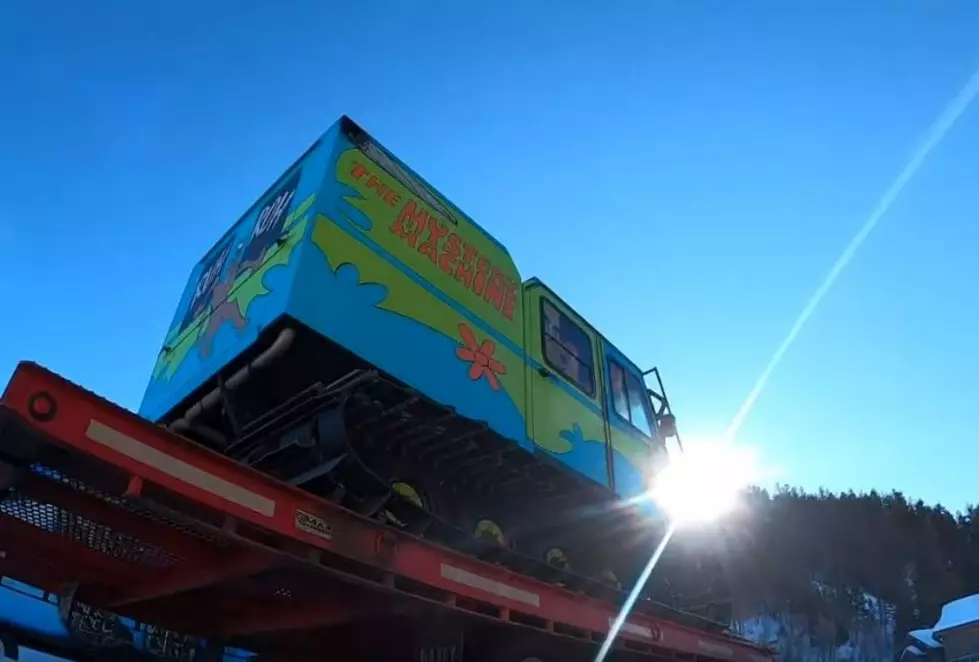 Scooby-Doo's Snowcat: Mystery Machine Spotted On Copper Mountain
9NEWS YouTube
Scooby-Dooby-Doo is in Summit County and his Mystery Machine is now a snowcat. The Mystery Machine snowcat was spotted near Copper Mountain in Summit County.
Mike McGowen lives in Summit County and loves the snow so much he bought a snowcat -- decked it out just like the Mystery Machine from Scooby-Doo. The Mystery Machine snowcat looks almost exactly like the one from Scooby-Doo. It has the whole gang on it: Scooby, Shaggy, Fred, Thelma, and Daphne.
Enter your number to get our free mobile app
The Mystery Machine snowcat looks super groovy with its blue and green colorado, the bright orange flowers on the wheels, but there are a couple of different things about this Mystery Machine. Scooby is on the snowcat twice, once on the side and once on the back with 'Ruh-Roh' above it. And there's also a huge joint on each side of the snowcat, right above where it says 'Myster Machine.'
Mike uses his snowcat to go backcountry skiing with his family, friends, and clients. He says the Mystery Machine snowcat is unique and attracts a lot of unwanted attention -- much like this post. He says people always leave their business cards on/near the Mystery Machine snowcat and always want to take pictures and get a closer look.
Mike's company specializes in expo displays and are the ones who gave his snowcat a serious Scooby-Doo vibe. His company's graphics team created a wrap for the snowcat, according to 9NEWS.