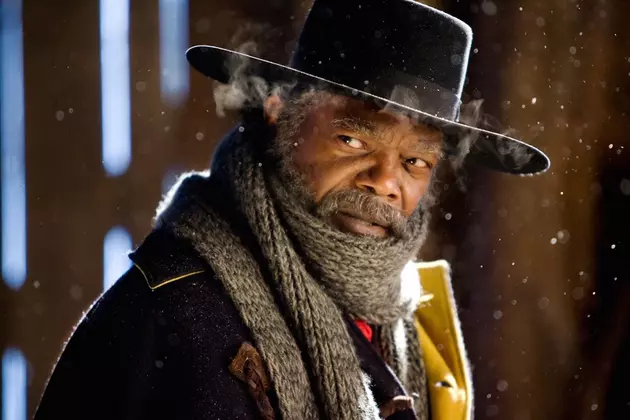 Samuel L. Jackson Circling Stephen King's 'Revival' for Director Josh Boone
The Weinstein Company
Just last week we learned that the long-developing adaptation of The Stand has been delayed (again), but director Josh Boone just couldn't wait any longer to adapt a Stephen King story, so he's set his sights on Revival. And it looks as though he's wasting absolutely zero time in getting the sci-fi horror flick into production, as Samuel L. Jackson is reportedly in talks for one of the leading roles.
Entertainment Weekly reports that Jackson is circling one of two lead roles in Revival — that of the Reverend Charles Jacobs, a preacher whose proclivity for tinkering with electricity turns into a dangerous obsession following the death of his wife and son. The other leading role is that of a young man named Jamie, who meets Jacobs at three separate but crucial points in each of their lives.
Here's the official book description:
In a small New England town, over half a century ago, a shadow falls over a small boy playing with his toy soldiers. Jamie Morton looks up to see a striking man, the new minister. Charles Jacobs, along with his beautiful wife, will transform the local church. The men and boys are all a bit in love with Mrs. Jacobs; the women and girls feel the same about Reverend Jacobs—including Jamie's mother and beloved sister, Claire. With Jamie, the Reverend shares a deeper bond based on a secret obsession. When tragedy strikes the Jacobs family, this charismatic preacher curses God, mocks all religious belief, and is banished from the shocked town.'

Jamie has demons of his own. Wed to his guitar from the age of thirteen, he plays in bands across the country, living the nomadic lifestyle of bar-band rock and roll while fleeing from his family's horrific loss. In his mid-thirties—addicted to heroin, stranded, desperate—Jamie meets Charles Jacobs again, with profound consequences for both men. Their bond becomes a pact beyond even the Devil's devising, and Jamie discovers that revival has many meanings.
Boone is still committed to developing The Stand (which may involve an accompanying television miniseries), but Warner Bros. let the rights to that project lapse and it's landed once again at CBS Films, where they're eyeing prospective studios.