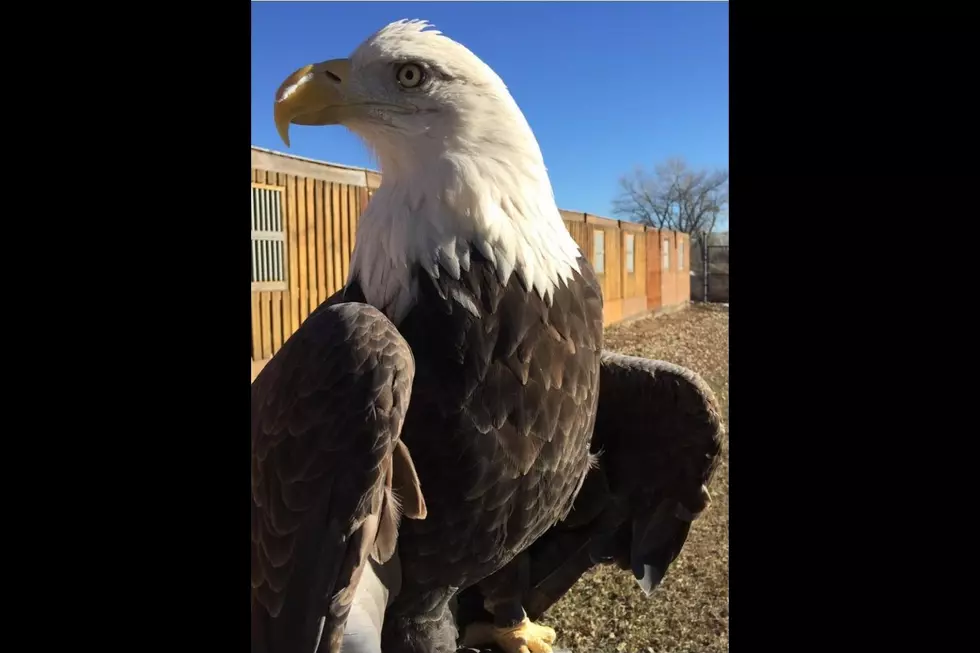 Rocky Mountain Raptor Program Mourns Loss of Beloved Bald Eagle
RMRP/Facebook
The Rocky Mountain Raptor Program plays a vital role in the Northern Colorado community. Not only does the organization rescue, rehabilitate, and protect injured birds of prey, but they also provide educational opportunities about the raptor species and their environment to individuals in the area.
Many of these educational events are held as hands-on learning presentations at places such as schools and festivals, where several of the raptors are brought in to serve as Educational Ambassadors. This gives community members the chance to come face-to-face with these magnificent creatures and understand their importance up close and in person.
One of the RMRP's earliest patients was a young bald eagle, who was brought to them in 1996 after sustaining a gunshot injury. Her injury left her flightless and never able to be released back into the wild, so was given a permanent role as an Educational Ambassador at RMRP. During her 25 years with the program, she educated thousands of people, while showing her resilience and perseverance to bounce back after such a significant injury. Whether it be at the ELC, or out at a public event, the bald eagle always drew a crowd.
Sadly, the RMRP announced on March 25 that the beloved bald eagle had passed away.
Those who got to know the bald eagle over the years claimed she had quite the personality and was also extremely intelligent. Condolences poured in on the RMRP's Facebook page, with comments expressing how much the eagle impacted different people in different ways throughout the years.
RMRP does not name any of their birds, as a sign of respect to their wildness.
7 Animal Shelters of Fort Collins