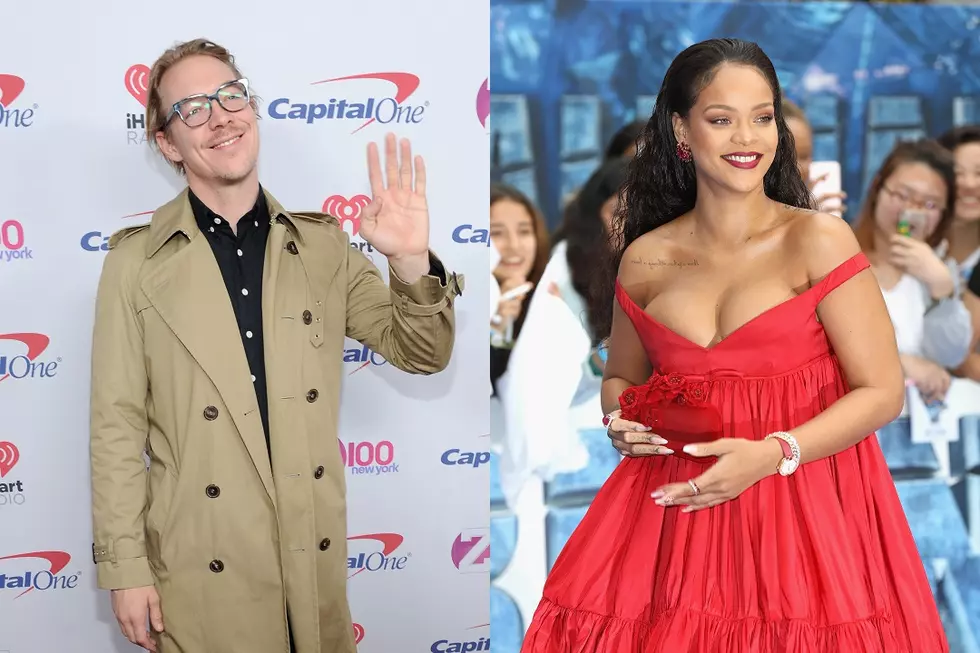 Rihanna Apologizes for Ruthlessly Destroying Diplo
Craig Barritt / Tim P. Whitby, Getty Images
The Anti singer made headlines yesterday (August 8) when Diplo told GQ style that Rih routinely rejected his requests for collaborations — and most dismissals came with some pretty cutting insults. Now, Rihanna is saying sorry.
"#DutyFree 😂😂😂 My bad @diplo," she noted on Instagram. And Diplo didn't seem to take the insults too personally.
"We gonna get one tho," he said in Rih's comments.
Diplo called Rihanna "the one artist that we can't ever get," and noted "I played her 'Lean On.' She was like, I don't do house music. I face-palmed so hard on that one."
"Another time I had a session with her, and Future was also invited. The Weeknd was there. Metro Boomin was there before anybody knew who he was. I was so contact high. Future played her, like, 700 songs. It was four in the morning," he continued. "Finally, I was like, Yo, G, I'm leaving unless you let me play her a song. So I played her a song. And she was like, 'This sounds like a reggae song at an airport.' I was like, 'I'm gonna go kill myself.'"
A Cutting Collection of Celeb Disses: