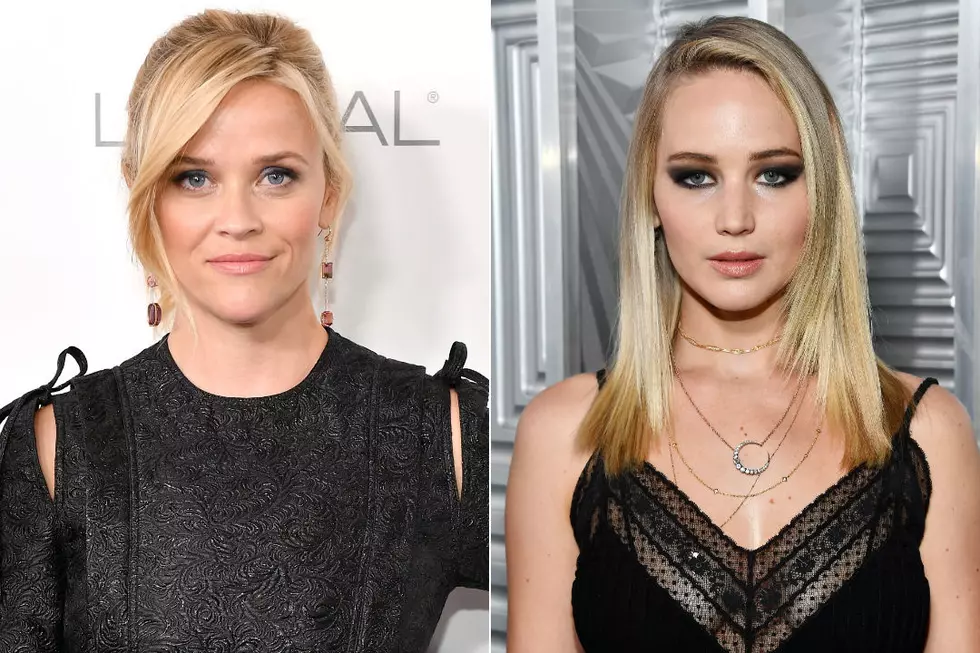 Reese Witherspoon, Jennifer Lawrence Reveal Sexual Harassment + Assault
Neilson Barnard/Frazer Harrison, Getty Images
"We stood side-by-side with only tape on covering our privates," she recalled. "After that degrading and humiliating line-up, the female producer told me I should use the naked photos of myself as inspiration for my diet."
Lawrence said she accepted the request as part and parcel of the industry, but has since learned her worth and value exceeds all else.
"I let myself be treated a certain way because I felt I had to for my career," she said. "I'm still learning that I don't have to smile when a man makes me uncomfortable. Every human being should have the power to be treated with respect because they're human."
Witherspoon said she's experienced harassment across her entire career — including an assault by a director when she was 16 — and noted the #MeToo movement incited by Alyssa Milano has inspired her to come forward.
"I've had multiple experiences of harassment and sexual assault and I don't speak about them very often," she said. "But after hearing all the stories these past few days and hearing these brave women speak up tonight about things that we're kind of told to sweep under the rug and not to talk about, it's made me want to speak up and speak up loudly because I actually felt less alone this week than I have ever felt in my entire career."
16 Celebrities Who Are Demanding Tighter Gun Control Laws: