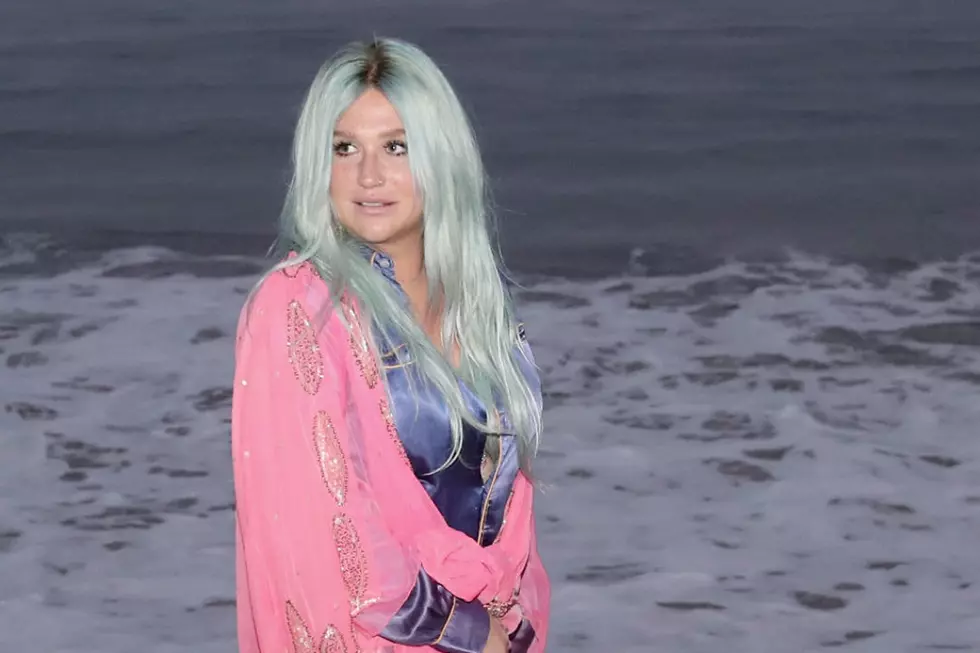 'Rainbow' Reigns: Kesha Debuts at No. 1 on Billboard Charts
Christopher Polk, Getty Images
There's a No. 1 on the other side of this rainbow — Kesha's fifth studio album has officially debuted at the top of the Billboard charts.
Kesha, who released her fifth LP earlier this month — her first in five years — officially earned the top spot on the Billboard 200 spot with Rainbow, notching 116,000 album equivalent sales and 89,000 copies where traditional album sales are concerned. It's her second No. 1 debut — her first album, Animal, claimed top honors when it dropped in 2010.
Kesha beat out Kendrick Lamar's DAMN., which landed at No. 2 and moved 43,000 units and DJ Khaled's Grateful, which landed at No. 3 and boasted 34,000 in sales.
"My new album Rainbow is dedicated to my fans. And I'm so excited to be able to invite you all to come boogie with me on my new Rainbow Tour," she said in a press release. "I would not have made it to this point without my animals and supporters so now come out and join the celebration with me."
Kesha's Best Live Vocals:
The Best Albums of 2017 (So Far!): Charli XCX, MUNA + More