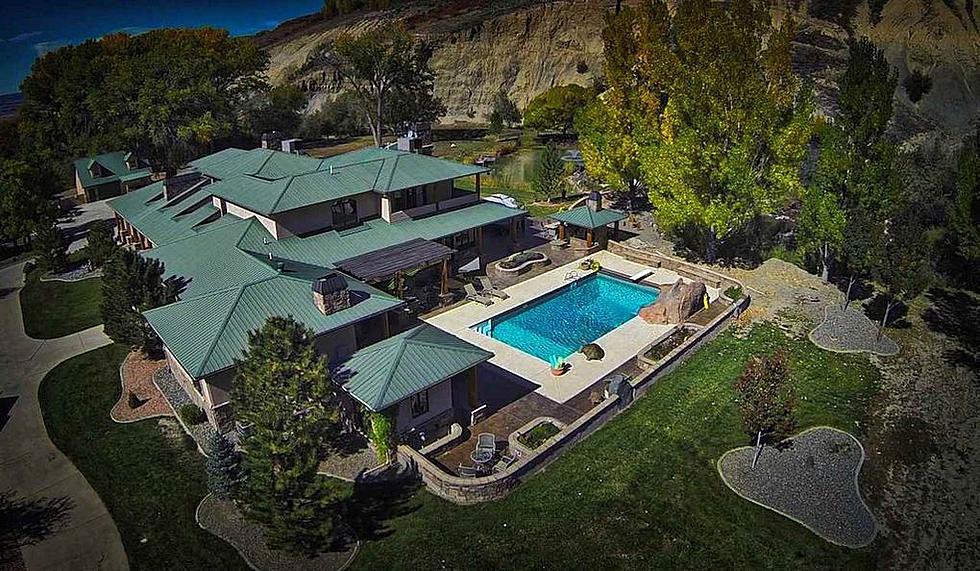 Pool, Pond + Kannah Creek in Your Backyard: Look at This House
Olan Clark - Vaughn Clark Group via realtor.com
This house in Whitewater has a pool, a stocked pond, and Kannah Creek right in your backyard. Just look at this house in Western Colorado that's worth over $2M.
I don't think you can get any closer to the water than this. This house is at 4208 Kannah Creek Road and Kannah Creek literally runs through it.
There's a salt water pool, the creek and even a big pond with stocked fish. It's a Western Colorado oasis, but it does come with a price. The price tag on this house -- $2,344,000.
The Kannah Creek house has five bedrooms, six bathrooms, and is on over 18 acres in Whitewater. This oasis is covered in wood and stone and is just gorgeous.
The backyard has a diving board, a slide, a fireplace, a swinging bench, a hot tub, a pond to fish in and of course, Kannah Creek. It'd be hard to leave your backyard or any part of this house.
The Kannah Creek House