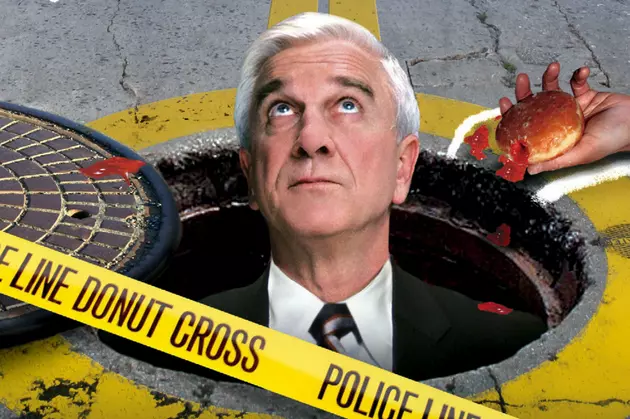 Make Your Weekend Better By Reading This Unproduced 'Police Squad!' Script
Paramount
While any self-respecting comedy fan undoubtedly knows the Naked Gun movies by heart, I hope those same fans are also aware of Police Squad!, the short-lived 1982 ABC comedy series that set the stage for Leslie Nielsen's Frank Drebin character. Created by David Zucker and Jerry Zucker and serving as a hilarious sendup of police procedurals, Police Squad! was a slightly drier version of the movie characters we would all come to know and love. The show was infamously cancelled after only six episodes, with ABC executives claiming that the rapid-fire comedy and plethora of visual gags were too complex for television audiences. Thus, Police Squad! remains a television show impossibly ahead of its time.
Police Squad! and 
Naked Gun can take one final dive into the world of Frank Drebin. As discovered by
Police Squad! writer David Misch recently uploaded
I'm not typically someone who reads screenplays, produced or otherwise, but the jokes in Misch's Police Squad! script practically leap off the page. You can't help but laugh at some of the visual humor and terrible, terrible puns outlined in the script, proving that Misch and the Zucker Brothers weren't entirely dependent upon the visuals of humor to put something together that was pretty funny. My particular favorite exchange can be found on Page 11, where Drebin has to walk back his cliched assertion that he's on his way - look, just read it, I promise you'll laugh. We all know that Nielsen was a deadpan genius, but it's kind of great to be able to spend one last outing with his Frank Drebin via this screenplay. Take 15 minutes out of your day to sit in a sunny spot and laugh your way through the script.