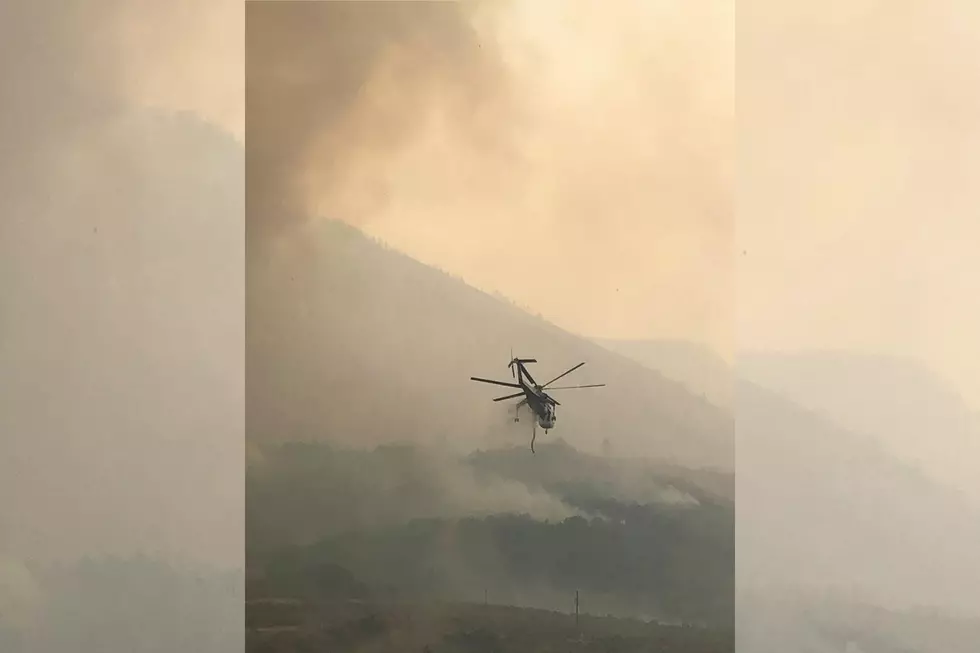 Pine Gulch Fire Now Over 25,000 Burned and Growing
Photo courtesy of Pine Gulch Fire CO via Facebook
The Pine Gulch Fire has been burning about 18 miles north of Grand Junction ever since last Friday (July 31st) around 5:15 p.m. and was caused by a lightning strike. The fire has continued to grow daily even with more and more fire crews battling the blaze.
The weather in Western Colorado is not helping as we are experiencing very dry and hot temperatures, and the terrain where the fire is located is difficult for crews as well. It seems like it is a combination of many things working against the brave men and women fighting the fire.
There was a virtual meeting for the Pine Gulch Fire that took place last night with lots of great information. If you want to stay in the know about everything going on with the fire make sure you like the Pine Gulch Fire CO on Facebook.
The latest information we received is that the Pine Gulch Fire has now grown to 25,026 acres. And fire crews are saying that the wind is becoming a difficult thing to fight on top of the dry and warm temps. But they still have aerial and ground crews doing everything possible to try and contain this fire.
The Garfield County Sheriff's Office has issued evacuations for residents on Roan Creek Road, Clear Creek Road, Carr Creek Road, and Brush Creek Road. Garfield County Emergency Management Operations personnel are evacuating residents door to door. If you want to know more about evacuations please get more information through the Garfield County Sheriff's Office here.
Enter your number to get our free mobile app
Here are 50 of your favorite retail chains that no longer exist.