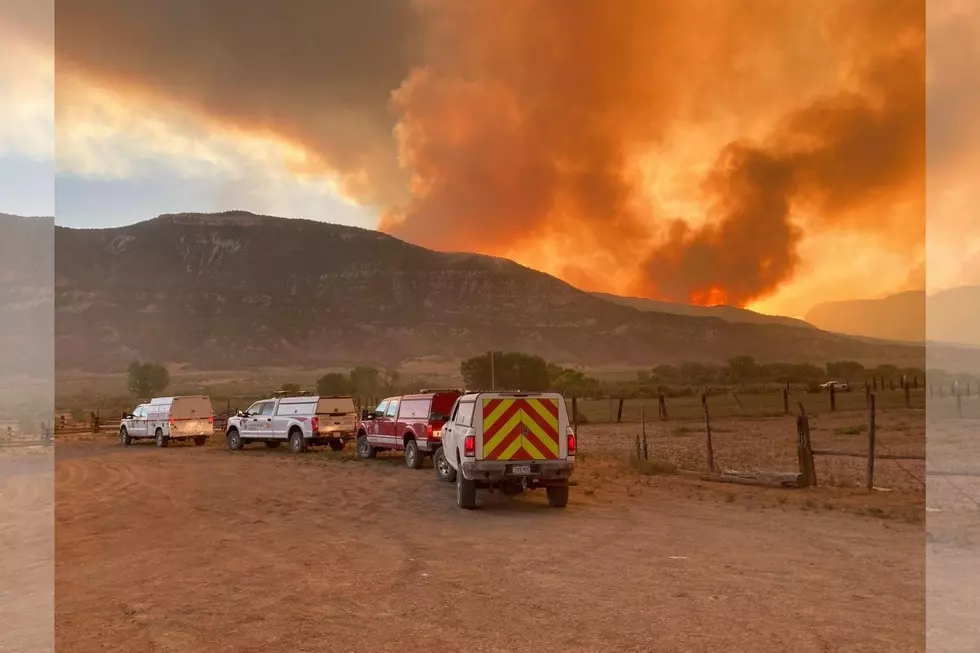 Pine Gulch Fire Continues to Grow Now Over 42,000 Acres
Photo courtesy of Pine Gulch Fire CO via Facebook
As I woke up this morning in Grand Junction it smelled like wildfire, that was the first thing I thought. Before reaching for my phone or even attempting to get out of bed it was just the smell of the wildfires. Which just makes me think even more about our brave firefighters battling this intense fire.
The Pine Gulch Fire began more than a week ago (Friday, July 31st) with a lightning strike but this fire has just continued to grow. At the least update, the Pine Gulch Fire has now burned 42,222 acres and the wind keeps pushing it in a northeast direction. The fire is still at 7% containment.
The red flag weather conditions have made fighting this fire extremely difficult as we continue to have very warm temperatures so everything is very dry and easier to catch on fire. The winds in the afternoon have also made it difficult for firefighters to set a containment line.
The fire is not immediately threatening De Beque but there is very dense smoke in the area which is why the Garfield Country Sheriff's Office has decided to start with some evacuations. If you want to see the current evacuations in place due to the Pine Gulch Fire you can see those by clicking here.
If you want to see an interactive map of the Pine Gulch Fire with the most recently mapped fire perimeter you can see that here.
Just know that we have hundreds of very experienced firefighters working to contain this fire. Please keep them in your thoughts today.
Enter your number to get our free mobile app
READ MORE: 10 free apps to help you get fit in our new normal