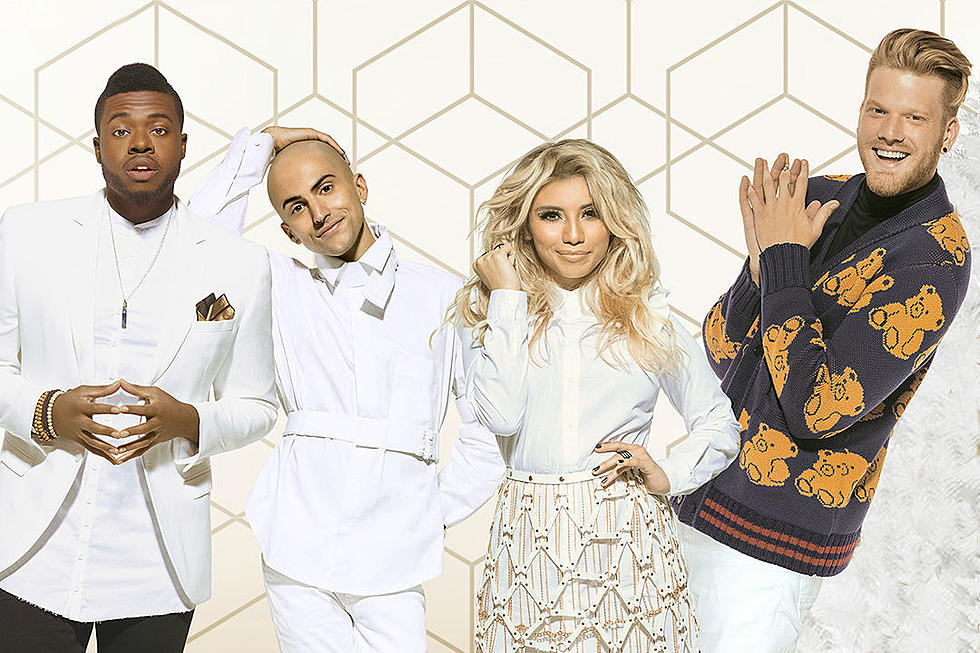 Pentatonix Announce New Album 'TOP POP VOL. 1′ + Summer Tour
NBC
The group, now comprised of Scott Hoying, Mitch Grassi, Kirstin Maldonado, Kevin Olusola and Matt Sallee, have announced a brand new album — PTX PRESENTS: TOP POP VOL. 1 — will drop on April 13 and a summer tour will follow shortly thereafter.
"We are SO excited to share that we'll be releasing our NEW ALBUM 'PTX PRESENTS: TOP POP, VOL. I' on APRIL 13TH!" the group wrote on Twitter Tuesday (February 27) to massive fan applause.
"Omg the album is the best news ever!!!!!!! Such a shame it's not a world tour, I love you guys so much and can not wait for you to come to the UK," one wrote while another noted "I started screaming in the living room yaaaaaaaas can't wait."
Kaplan, who's since been replaced by Sallee, explained his choice to leave the group in an emotional May 2017 video post that left him in tears, and said the rapid-fire pace of the music industry was not consistent with his natural state.
"It's been extremely hard for me to not be able to see my family or friends when I need to or when they need to see me. It's been hard for me to just escape to nature when I'm feeling overwhelmed or when I just need time for myself," he said.
See a full list of Pentatonix's official website. Tickets will go on sale on March 9, and the group has promised a number of presale opportunities.
Pentatonix Evolve Through the Years: