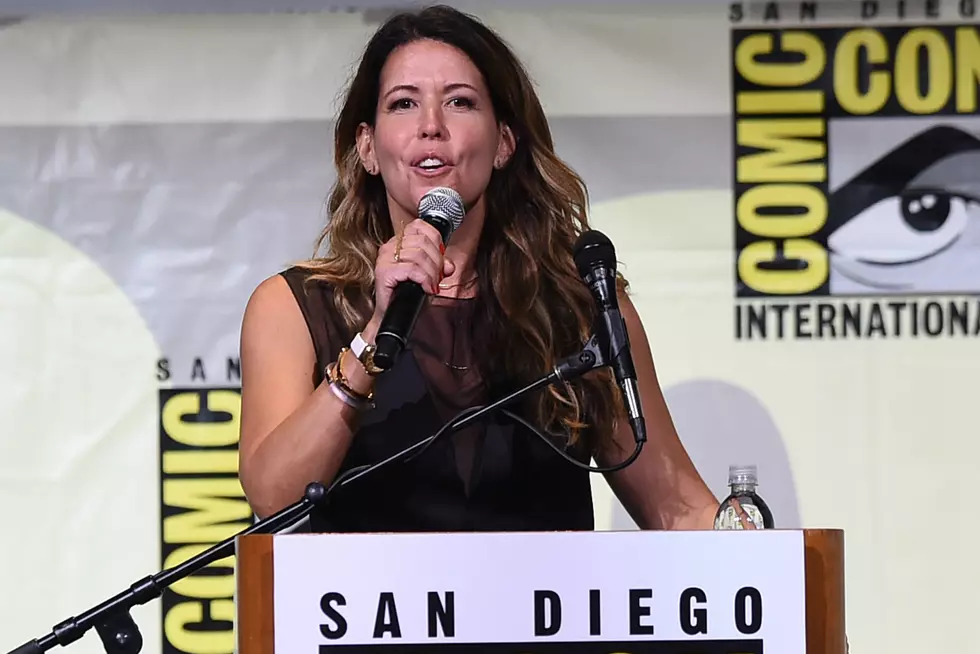 Patty Jenkins and Ryan Gosling May Team Up for 'I Am Superman'
Kevin Winter, Getty Images
Have a week, Patty Jenkins. With Wonder Woman already a big hit with critics and a global blockbuster in the making  —  early projections suggest the film could earn as much as $95 million domestically in its opening weekend  —  now is the perfect time for Jenkins to start blowing the dust off some of the films she couldn't get made before she was a big-time superhero director. And although one such project may sound like it belongs in the DC Cinematic Universe, that couldn't be farther from the truth. To hear her say it, Jenkins might finally be teaming with Ryan Gosling to get one of her biggest passion projects off the ground.
In a recent profile of the filmmaker in The Hollywood Reporter (via The Playlist), the article mentions that Jenkins would still like to make I Am Superman, a non-superhero drama she wrote back in 2014. Not a lot of information is available about the film; it doesn't look like Jenkins has talked up the movie in previous interviews, but The Playlist did note a summary of the film on the I Am Superman IMDb page, which describes the movie as being the "strange and unexpected journey" of a fighting pit bull. According to The Hollywood Reporter, the project originally involved Gosling, and Jenkins hopes to bring him back.
Fans have long argued over whether we should be using our best filmmakers on giant summer movies, but it's easy to see this as a win-win from Jenkins' perspective. Not only has she (hopefully) paved the way for studios to start taking female directors seriously, she also gets to cash in her studio IOU and move forward with a film she's apparently been trying to get off the ground for over three years. If Wonder Woman performs as expected, it won't be long before someone gives Jenkins the green light to make I Am Superman. That's the upside for any indie filmmaker vaulted to the heights of Hollywood.