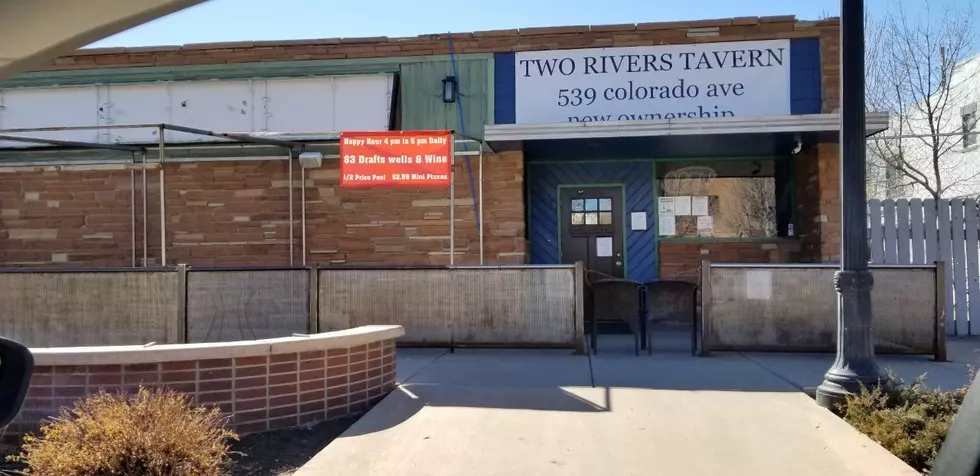 New Downtown Grand Junction Tavern Already Hosting Game Nights
Billy Jenkins
Over the past year, we have seen businesses struggle but we are so excited to once again announce a new business opening in Downtown Grand Junction. We just heard about The Dugout being added to Mesa Mall and already opened on Colorado Avenue is the brand new Two Rivers Tavern. And they aren't waiting long to host fun events enticing customers through their door as the first 'Beer and Board Games' night is scheduled for Tuesday, March 2nd.
Before we jump into what exactly is going on with Beers and Board Games the new Two Rivers Tavern took the old Baron's location. They are still working on a few things as they get settled but Happy Hour is already in place going on daily from 4 p.m. to 6 p.m. The new tavern is offering $3 draft beers, well drinks, wine, 1/2 price pool, and $2.99 mini-pizzas.
Game Night Details
'Beer and Board Games' is being put on thanks to Oskar Blues and Two Rivers Tavern from 6:30 pm. until 9:30 p.m at least for this first game night. The exact location for the event is 539 Colorado Ave in Grand Junction. There will be raffles for swag and gift certificates to Board Fox Games up for grabs.
On Any Regular Day
The new tavern as described on their Facebook page is just a mellow and friendly atmosphere, where you leave your worries at the door. When you walk through the doors you're encouraged to relax and play a game of pool while you enjoy a beverage.
It's fantastic to hear of another new business that has already opened its doors in Grand Junction. If you've already visited the new tavern downtown, let us know how your experience was, send us a message through our app to let us know.
What Are the Signature Drinks From Every State?