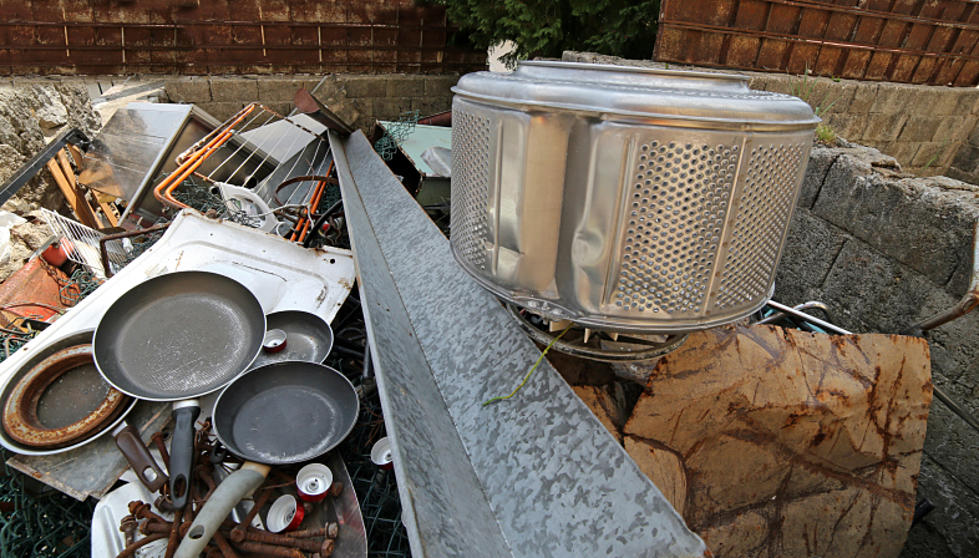 Montrose Announces Annual Spring Cleanup Information
ChiccoDodiFC
Over the weekend at my house just like many homes across the Western Slope my wife and I were doing some Spring Cleaning. It feels nice to have a clean home and declutter your life a bit and our friends down in Montrose feel the same way, which is why they have announced details regarding their annual spring clean-up days coming up in just a few weeks.
The city of Montrose will provide garbage and recycling services on both Friday, April 30th and Saturday, May 1st beginning at 7:00 a.m. going until 7:00 p.m. The drop-off site will be located off of the San Juan Bypass, across from the Sunshine Peak Apartments.
Items You Can Drop Off at the Spring Cleanup in Montrose
Landscaping Materials (leaves, grass, limbs and branches as long as they are less than six inches in diameter)
Any Scrap Materials
Electronics (without glass screens only please)
Appliances (There will be a $20 fee for any appliance containing Freon)
Items That Will NOT be Accepted at the Spring Cleanup in Montrose
Regular Household Trash
Hazardous Materials
Paint
Tires
Again... No electronics with glass screens
If you don't have a truck to bring your cleanup items to the annual event there is a special pick-up service being offered for a small fee. When time permits there will be personnel who will pick up items from your residence. This fee begins at $15 plus an additional cost for equipment and labor as needed. Call 970-240-1480 with questions regarding the annual spring cleanup or to schedule a pick-up of items.
LOOK: The Most Famous Actor Born Every Year