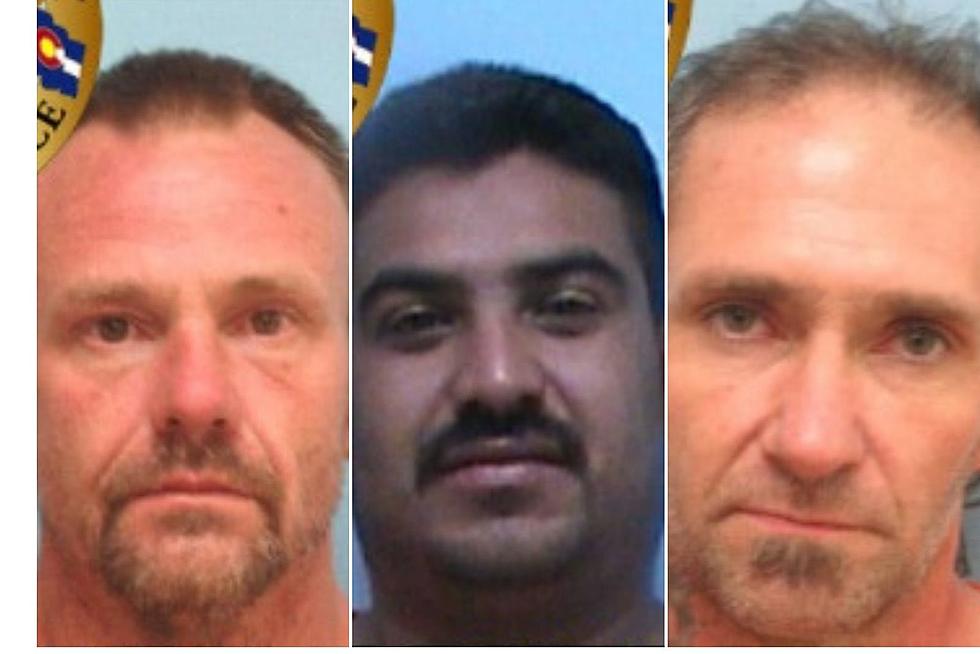 Montrose Most Wanted: Domestic Violence, Vehicular Assault, Drugs
Montrose County Sheriff's Office via Facebook
The Montrose County Sheriff's Office is asking for the public's help in locating three individuals on their most wanted list.
It's a regular occurrence. People commit crimes - and then don't show up for their day in court. They go on the lam, hoping to go undetected, and perhaps thinking authorities will be too busy to go looking for them. These three people are wanted by Montrose authorities and we want to help get them into a court of law.
Domestic Violence
Unfortunately, domestic violence is a charge we see with regularity. Robert Francis Birawer II, is a 46-year-old white male, 5'9", and weighs 175lbs. Birawer failed to appear on charges of domestic violence.
Vehicular Assault, Drugs
Another familiar theme when it comes to most wanted individuals is drugs. Martin Joseph Gerrity is a 46-year-old white male, 5'10", and weighs 155 lbs. Gerrity is wanted on multiple charges of possession of a controlled substance, possession of paraphernalia, vehicular assault, and traffic charges.
Distribution of Drugs
Finally, we have 37-year-old Miguel Angel Miranda-Rosas, a Hispanic male who stands 5'9" tall and weighs 200 lbs. He's wanted on a charge of distribution of a controlled substance.
How You Can Help
If you recognize these men, have seen them, or know where they are, your information could earn you a cash reward. Contact the Montrose County Sheriff's Office a 970-252-4010, or call Crime Stoppers at 970-249-8500. If you would like to submit a tip anonymously, you could still be rewarded.  just use the app P3 tips or the website P3Tips.com.
In Memoriam: 2021 Deaths
Remembering the musicians, actors, producers and others who have died in 2021.