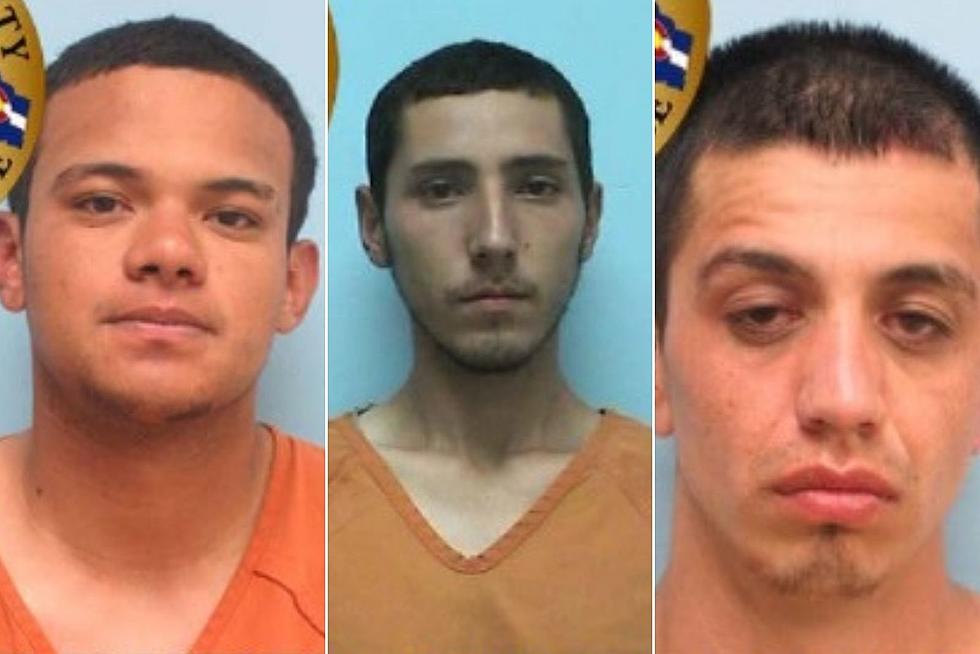 Montrose Most Wanted: Stolen Cars, Drugs, Tampering With Evidence
Montrose County Sheriff's Office
There's never a dull moment when it comes to Warrant Wednesday in Montrose.
This week the Montrose County Sheriff's Office gives us three more people to be watching out for. It's another edition of Most Wanted in Montrose.
Motor Vehicle Theft
First up is 24-year-old Andrew Lloyd Padilla, a Hispanic male 6;0" tall and 175lbs. Padilla is wanted on a charge of Motor Vehicle Theft.
Drugs, Tampering, and Much More
Next, we have 24-year-old Arian Gonzalez a 5'8" Hispanic male. Gonzalez is wanted for failure to appear on multiple charges including possession of a controlled substance, felony eluding, tampering with evidence, reckless driving, and driving under revocation.
Another One For Motor Vehicle Theft
Finally, we have Jesus Alberto Arroyo-Espinzoa a 5'9" Hispanice male. Arroyo-Espinoza is wanted on a charge of motor vehicle theft.
What Can You Do?
If by chance recognize any of these three individuals or if you have information that could lead to an arrest, you are asked to contact the Montrose County Sheriff's Office at 970-252-4010. Another option is to call Crime Stoppers at 970-249-8500 or use the P3Tips mobile app. You can also go to the website P3Tips.com to submit a tip or information.
Some people prefer to remain anonymous, which is perfectly fine. The mobile app and the Crime Stoppers website are great ways to offer information without disclosing your identity. If you have information about a crime or a fugitive that leads to an arrest you could be eligible for a cash reward.
LOOK: 100 years of American military history