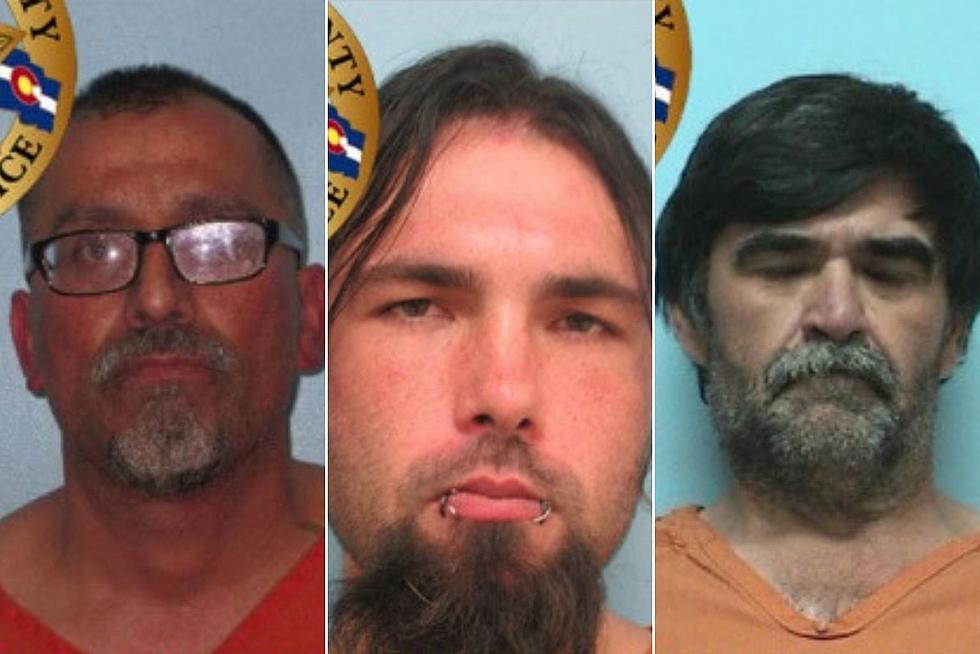 Montrose Most Wanted: Drugs, Theft, Domestic Violence, Strangulation
Montrose County Sheriff's Office via Facebook
Multiple charges against three men highlight this week's Most Wanted list in Montrose.
Warrant Wednesday from the Montrose County Sheriff's Office presents three individuals who are wanted for failing to appear in court to face numerous charges. Authorities are hoping the public can help them find these three men.
Drugs, Auto Theft
First up this week is 49-year-old Maximillian Alvarez, a Hispanic male who stands 5' 10" tall and weighs 220 lbs. Alvarez is wanted for failing to appear on charges of Motor Vehicle Theft, Possession of Paraphernalia, Driving Under Revocation, and Unlawful Display of License Plate Tabs.
Domestic Violence, False Imprisonment
Next, we have 58-year-old Marc Leonardo Mendisco, a white male who stands 5'9" and weighs 180 lbs. Mendisco is wanted on charges of Domestic Violence, Second Degree Assault (Strangulation), and False Imprisonment.
Criminal Mischief, Weapons, Domestic Violence
Finally, we have 29-year-old Joshua Thomas Grierson, a white male who stands 6'2"  and weighs 209 lbs. Grierson is wanted for failing to appear on charges of Possession of a Weapon by a Previous Offender, Protection Order Violation, Domestic Violence, Criminal Mischief, and Obstructing a Peace Office - Multiple Warrants.
Information Wanted
Here is a chance for someone to earn some cash if the information they provide leads to an arrest. Anyone with a tip can contact the Montrose County Sheriff's Office at 970-252-4010 or Crime Stoppers at 970-249-8500. You can also use the mobile app P3 Tips or submit a tip anonymously on the website P3Tips.com.
Top 10 Grand Junction Cold Cases Dating Back to 1964
Families in Grand Junction are still looking for answers after the death or disappearance of 10 individuals who have either died or are still missing as part of a string of cold cases that stretch from 1964 to 1998.
The Top 10 Oldest Cold Cases in Colorado Dating Back to 1911
The following missing and homicide cases are some of the oldest on record in the state of Colorado. Flip through the gallery to see the 10 oldest cases in the state that have a photograph on file.
Northern Colorado's Most Puzzling Cold Cases
These cases are cold, meaning they are no longer being actively pursued due to a lack of evidence. However, that doesn't mean they are unsolvable — it's always possible that someone knows something. While each case poses a frustrating mystery, here are the 10 most puzzling cold cases in Northern Colorado.