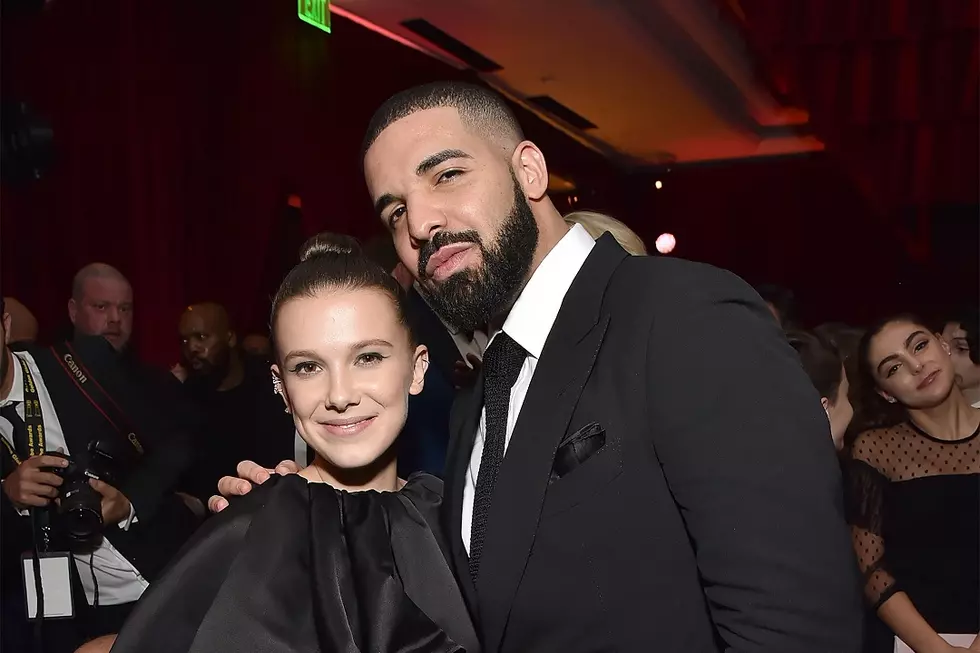 Millie Bobby Brown, 14, Defends 'Lovely' Friendship With Drake, 31
Kevin Mazur, Getty Images
Brown was asked about Drake on the Emmys red carpet Monday (September 17), and noted he was "a great friend and a great role model," adding: "We just texted each other the other day, and he was like, 'I miss you so much,' and I was like, 'I miss you more.'"
Brown went on to say that they talk "about boys," noting "He helps me. Yeah, yeah, yeah. He's great. He's wonderful. I love him."
Suffice it to say, some saw the exchange as...strange...but Brown isn't taking the criticism to heart, and bit back at critics in a series of Instagram stories.
"Why u gotta make a lovey friendship ur headline? U guys are weird… for real," she wrote. "I'm lucky to have people in the business extend their time to help me further my career and offer their wisdom and guidance. I'm very blessed to have amazing people in my life. U don't get to choose that for me. It's nice to have people who understand what I do. Now get back to talking about real problems in this world other than my friendships… jeez."
More, she thanked those who'd resisted the urge to comment on the matter.
"To all the supporters: I love you guys. Thank you for supporting me. Many thanks to u guys. Sending my love to wherever u are in the world," she noted.
Still, Brown's not convincing everyone — many users still maintain that Drake is being lecherous by talking about such intimate matters with someone who's half his age.
15 Things You Didn't Know About Stranger Things